Soaked in the aroma of coffee and surrounded by mist, Coorg is the one of the most popular hill stations in India. It is located in Karnataka and is famous for its expansive coffee plantations. Coorg is ranked among the best holiday destinations in South India and with a Mysore to Coorg Car Rental, you can explore both these tourist destinations with ease.
The scenic landscape of Coorg is decorated with magnificent hills covered with evergreen forests, embellished with glistening streams and waterfalls. The warmth and hospitality of the local Kodava community add to the memorable experience of the tourists.
Coorg is fondly referred to as 'The Scotland of India', owing to its picturesque landscape and exotic weather conditions. Coorg's rich culture and heritage can be explored at the Madikeri Fort, Omkareshwara temple, and the Namdroling Monastery.
Nature lovers can relax in the tranquility of the hills. Abbey Falls, Honnamana Kere Lake, Raja's Seat, Tadiandamol Peak, and Iruppu falls are major tourist attractions of Coorg. Adventure seekers can indulge in enthralling activities such as hiking, trekking, river rafting, camping, and forest safari.
The distance between Mysore and Coorg is around 118 kilometers. You can drive from Mysore to Coorg in 2.5 hours. With Mysore Wheels equipped with an experienced chauffeur, the drive will be a soothing experience as you are accompanied by lush greenery and verdant hills throughout your journey.
---
Mysore Wheels offers premium car rental in Mysore with the chance to ride in top quality, top brand rental cars. One of the top car rental companies in Mysore, our fleet features the latest model vehicles including luxury car options at affordable rates. No matter your travel needs we can accommodate you with the right rent a car in Mysore with our large variety of vehicles and comprehensive services as listed below:
Your Car Rental Options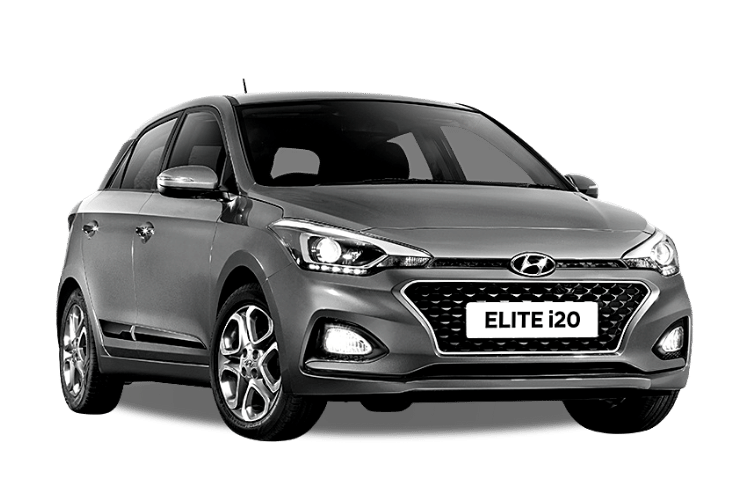 HatchBack
Hatchback cars are the compact cars best suited for your small family, couples or friends travel needs. A hatchback from Mysore Wheels is more convenient for city travel and gives you great value for your money. Take advantage of the smaller body of a compact car to easily maneuver and park in urban areas.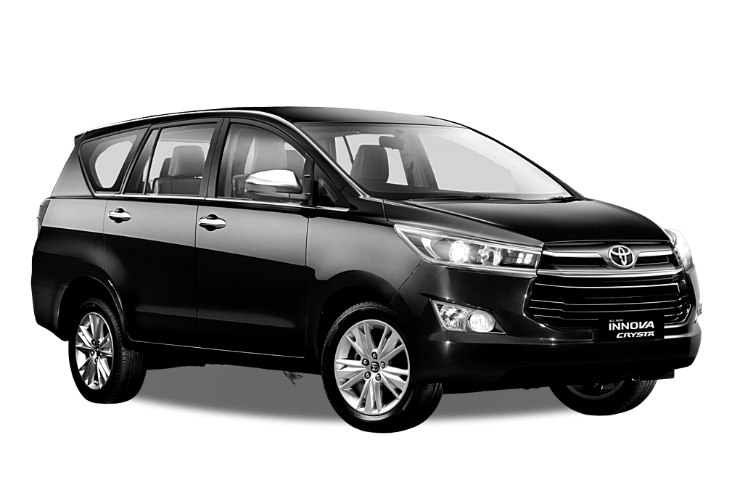 Toyota Innova
Hire a Toyota Innova from Mysore to Coorg car rental service that can give you all the comforts and space you need to fully enjoy your next road trip. Whether traveling to your destination for a business trip or a family vacation, renting an Innova can be the best solution for moving about in ease.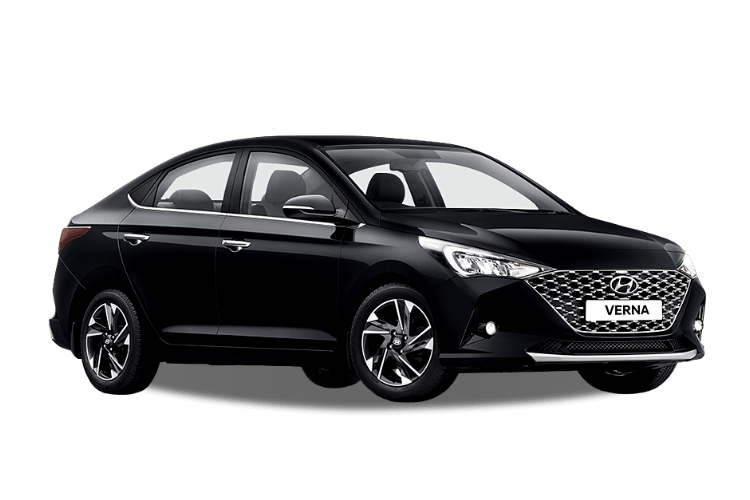 Sedan
When you rent a sedan with Mysore Wheels, you and your passengers will be able to travel in comfort. In a sedan, you have more seating and trunk space than in smaller cars, and they are a more economical choice than larger vehicles such as SUVs. Select from a wide range of sedan types in the Mysore Wheels fleet to suit your needs.
---
SUV
The perfect vehicle for action packed vacations with the whole family, an SUV offers plenty of legroom and can fit all your luggage as well. Hire an SUV from Mysore to Coorg rent a car service for a safe, fun-filled vacation or road trip. With our fantastic luxury models you can experience all the thrills of driving an SUV.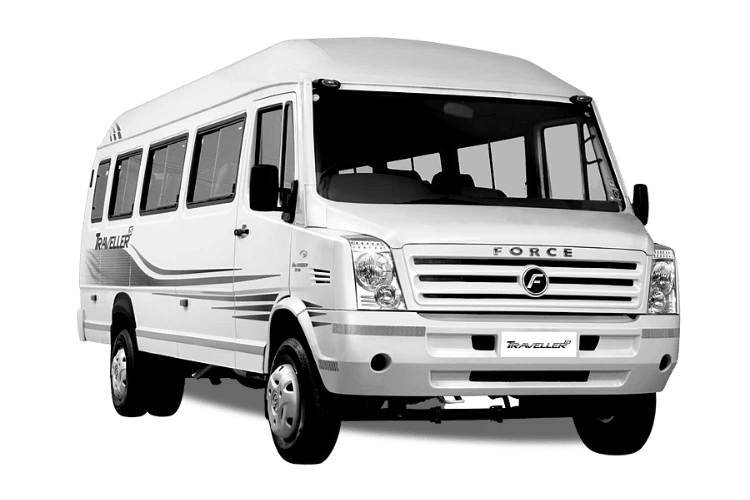 Tempo Traveller
Rent a Tempo Traveller from Mysore Wheels that offers you all the leg and luggage room you need for your family vacation or group outing. With a Tempo Traveller you can bring what you need for the drive and still have room to take along what you want for the destination.
Mini Bus
Rent a minibus from Mysore to Coorg car rental service for a family vacation or a school trip. Save time and money for your road trip and opt for a MiniBus for your group travel. Travelling together with your large group will make your Coorg trip even more enjoyable.
What to expect with Mysore Wheels
Pickup from any location in Mysore
No hidden fees in your Mysore to Coorg car rental fare
Affordable prices along with break up of charges in detail
Any additional charges and night charges applicable will be mentioned in the itinerary
Vehicles in top condition
Friendly and Reliable customer service
Well trained and well mannered drivers
Flexibility in operating hours
Why book with Us?
Choose from our wide fleet of vehicle options in Mysore
Online booking option available
No cancellation fee up to 48 hrs
Easy to book Mysore to Coorg Car Rental service
Round the clock customer support
Price / Tariff / Packages
One Day Mysore to Coorg Car Rental Package
| Vehicle Option | Duration | Kms Included | Package Cost |
| --- | --- | --- | --- |
| Tata Indica | 1 Day | 350 km | ₹ 3770 |
| Swift Dzire | 1 Day | 350 km | ₹ 4170 |
| Toyota Etios | 1 Day | 350 km | ₹ 4470 |
| Chevrolet Tavera | 1 Day | 350 km | ₹ 4870 |
| Toyota Innova | 1 Day | 350 km | ₹ 5570 |
| Tempo Traveller (9 -12 Seater) | 1 Day | 350 km | ₹ 6270 |
| Tempo Traveller (13 – 14 Seater) | 1 Day | 350 km | ₹ 6670 |
| Mini Bus (18 – 20 Seater) | 1 Day | 350 km | ₹ 10670 |
| Bus (49 Seater) | 1 Day | 350 km | ₹ 14970 |
Mysore to Coorg one day car rental package cost includes Driver Batta, Parking & Toll gate charges.
Multi Day Mysore to Coorg Car Rental Tariff
| Vehicle Option | Price / Km | Driver Bata |
| --- | --- | --- |
| Tata Indica | ₹ 9 | 250 |
| Swift Dzire | ₹ 10 | 250 |
| Toyota Etios | ₹ 11 | 250 |
| Chevrolet Tavera | ₹ 12 | 250 |
| Toyota Innova | ₹ 14 | 250 |
| Tempo Traveller (9 -12 Seater) | ₹ 16 | 350 |
| Tempo Traveller (13 – 14 Seater) | ₹ 17 | 350 |
| Mini Bus (18 – 20 Seater) | ₹ 28 | 400 |
| Bus (49 Seater) | ₹ 38 | 750 |
Driver Allowance / Bata listed is per day. Parking & Toll gate charges not included.
One Way / Drop Only Car Rental from Mysore to Coorg
| Vehicle Option | Seating Capacity | One Way Fare |
| --- | --- | --- |
| Hatchback | Tata Indica | 4 + 1 | ₹ 2870 |
| Sedan | Swift Dzire, Etios | 4 + 1 | ₹ 3070 |
| SUV / Toyota Innova | 7 + 1 | ₹ 3170 |
Mysore to Coorg one way fare includes Driver Batta, Parking & Toll gate charges.
Quick Info
Mysore to Coorg Traffic Information
The shortest route from Mysore to Coorg is via Mangalore-Mysore Highway. The road is wide and smooth, with easy curves beyond Kushalnagar. With a car rental from Mysore Wheels, you can stop over at Bylakuppe and explore the largest Tibetan refugee settlement in the country.
The alternate route is via NH 275. It is a 3-hour drive on a stretch of around 130 kilometers. The route is flanked by the splendid scenery of Western Ghats. Enjoy the scenic route with a Mysore to Coorg car rental, driven by our experienced chauffeurs.
Sightseeing destinations in Coorg
1. Abbey Falls
Abbey Falls is a spectacular waterfall cascading from a height of 70 feet. It is among the best waterfalls in South India and popularly known as Abbi Falls. The cliff is surrounded by the lush greenery of coffee plantations and spice estates.
The scenic beauty of the waterfall is best captured from an over-bridge opposite it. Swimming is prohibited in the area, but it is flocked by tourists and locals throughout the year. It is a great spot for nature lovers and photographers to enjoy the bounteous beauty of the Western Ghats.
2. Brahmagiri Wildlife Sanctuary
Brahmagiri Wildlife Sanctuary is spread over 181 square kilometers and is named after the highest peak in the region, Brahmagiri Peak. Established in 1974, the sanctuary conserves the native evergreen and semi-evergreen forests.
It is home to a wide variety of animals including lion-tailed macaques, gaurs, elephants, tigers, wild pigs, Nilgiri langurs, and sloth bears. The area is great for activities such as trekking and bird watching. Thirunnelai Temple, Pakshipathalam, and Iruppu Falls are popular tourist attractions in Brahmgiri.
3. Madikeri Fort
A popular tourist attraction in Coorg, Madikeri Fort is the repository of the city's history and heritage. The imposing structure was built by Muddu Raja, towards the end of the 17th century.
It's known for its spectacular architecture and the panoramic views of the lush surroundings of Coorg. The most popular sections of the fort are the Kote Maha Ganapathi temple and the on-premise museum managed by the State Archaeological Department.
4. Honnamana Kere Lake
Honnamana Kere Lake is the largest lake in Coorg, popular for its scenic beauty. The gorgeous natural setting of the lake against the backdrop of mountains, cliffs, and coffee plantations makes it a heaven for nature photographers. It is visited by tourists and locals alike. A temple dedicated to Goddess Honnamma is situated near the lake. You can also enjoy a relaxing boat ride at the lake or try your hand at fishing.
5. Talakaveri
Located on the Brahmagiri hill, Talakaveri is the originating point of the river Kaveri. It also has a temple dedicated to the Goddess Kaveriamma and a tank or kundike which collects the water from the originating spring. The water is considered holy and devotees bathe in it on special occasions. You can enjoy a 360-degree view of the stunning landscape around the area by climbing up a flight of 407 steps.
What to do in Coorg
Coorg is considered the Kashmir of South India. The affluent hill station is abundantly blessed with natural beauty and there are plenty of things to do in Coorg. The misty weather adds to the dreaminess of the hills and makes it a popular honeymoon destination.
You can book exotic homestays for a comfortable and lavish staycation. Other offbeat stay options are estates amidst coffee plantations, hilltop stays, heritage hotels, the adventurous camp stays on hilltops, and in the middle of the forest.
Adrenaline junkies can enjoy river rafting at the Barapole River. Other adventure sports you can try are zip lining, quad biking, rock climbing, mountain biking, and trekking. Nature lovers can enjoy nature walks, rainforest walks to explore the exotic wildlife, bird watching amidst tropical forests, and eco-camping.
Visiting the Elephant camp at the Dubare river is an exciting experience especially enjoyed by kids. They can play and interact with the elephants and enjoy a night stay amidst the jungle.
Book a walk through the sprawling coffee estates to experience hand picking coffee beans. Along with the coffee tasting tour in Coorg, you can also opt for a walk amidst the spice plantations.
Feast on the authentic Kodava cuisine as you bask in the beauty of Coorg. Sannakki (fragrant rice) is a local specialty. Other famous local dishes are Akki Oti (Rice chapatis), Pattus, Pulvas, dried fish, crabmeat, Baimbale Curry (a dish of Bamboo Shoots), Kumm Curry (curry with wild mushrooms), and Chekke curry (a dish with unripe jackfruit).
About Mysore
Mysore is the regal capital of the Wodeyar rulers. The city has preserved the art and culture of its rulers, which reflects through its majestic architecture. Famously known as the 'City of Palaces', there are many tourist attractions in Mysore that one must not miss.
Retaining its rich culture and heritage, the city still produces authentic silk and sandalwood products. Being the seat of origin of the traditional Ashtanga Yoga, the city is dotted with acclaimed yoga schools.
Mysore to Coorg road trip offered by Mysore Wheels is an awe-inspiring experience as you enjoy a relaxing holiday in the lap of mother nature.
---
Mysore Wheels gives you the chance to have an affordable and comfortable vehicle paired with friendly customer service. No matter what your budget, there is a car that will suit your needs. Mysore to Coorg Car rental service offers a wide range of vehicles that are convenient for your exploration of Coorg with ease.
Mysore Car Rentals
Rating
Brand Name
Route
Mysore to Coorg Car Rental