Kabini is a breathtakingly beautiful landscape by the River Kabini. The crucible of natural vivacity, Kabini is full of dense forests, gurgling waterfalls, lush valleys, and diverse wildlife. It is located by the River Kabini, between the Kodagu and Mysore districts. Many people visit Kabini from Mysore as it is located quite nearby and with a Mysore to Kabini Car rental you can explore both these places easily.
Kabini is surrounded by prominent nature reserves of India such as the Bandipur National Park, Mudumalai National Park, Nagarhole National Park, and Wayanad Wildlife Sanctuary. It is under consideration to be declared as one of the World Heritage Sites by UNESCO, owing to its natural abundance and variety. Elephant Safari, trekking, boating, and cycling are popular activities in Kabini.
The distance between Kabini and Mysore is about 62 kilometers. It is just a 1.5-hour drive and with a private cab from Mysore Wheels, the stunning scenery gives you company along the route.
---
Mysore Wheels offers premium car rental in Mysore with top brand rental cars available at affordable rates. One of the top car rental companies in Mysore, our fleet includes a variety of vehicles to choose from. No matter your travel needs, we have the right vehicle for you. Choose from our comprehensive list of vehicle types as given below:
Your Car Rental Options from Mysore to Kabini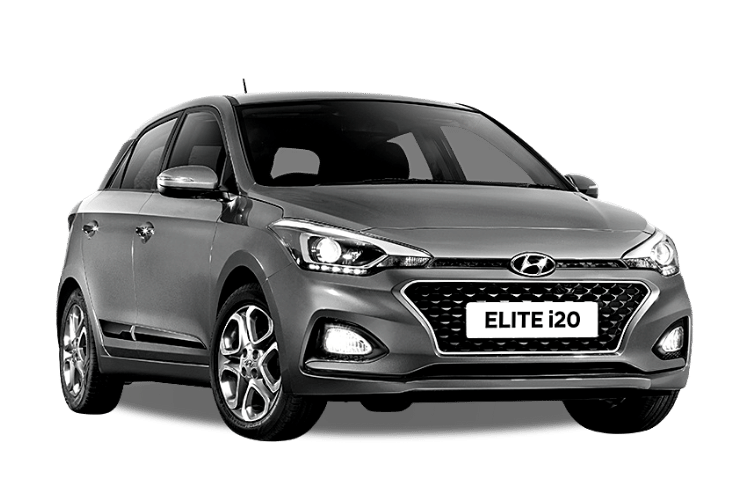 HatchBack
A hatchback is an excellent choice for families or individuals looking to save money on transportation during their travels. Choose hatchback car rental from Mysore Wheels if you're looking for an affordable car rental option, want to optimize your gas mileage, or need a small vehicle for city driving and parking.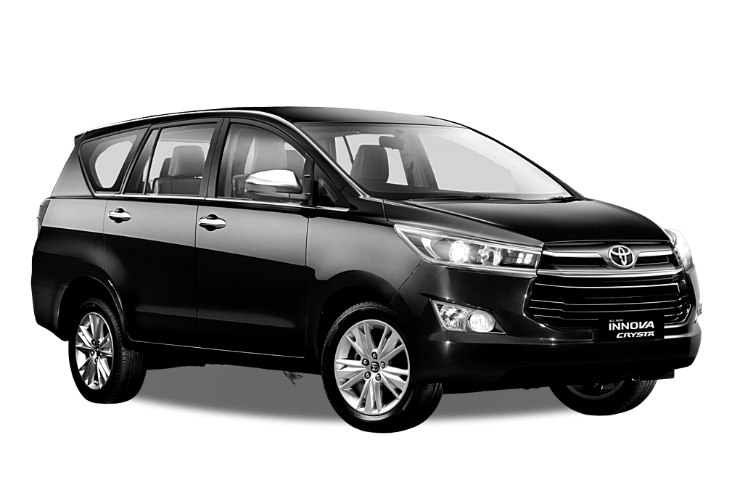 Toyota Innova
Hire a Toyota Innova from Mysore to Kabini car rental service that can give you all the comforts and space you need for your Kabini trip. An Innova offers plenty of space for luggage and passengers and is great for a family vacation. Also, it offers reputable quality and unparalleled comfort for any traveler.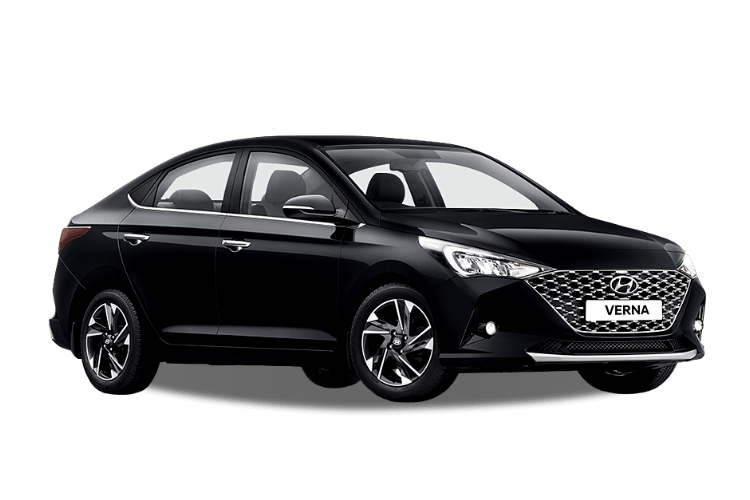 Sedan
If you're traveling with a group of 4–5 adults or kids, a Sedan car rental from Mysore Wheels is a great option. A Sedan offers comfortable seating for up to five adults and provides enough space for luggage. Choose a Sedan to get around the city, go on a day trip, or take on a multi-day road trip.
---
SUV
Excellent for rougher terrain or bad weather, an SUV from Mysore to Kabini rent a car service is the perfect vehicle for any trip or adventure. An SUV provides plenty of legroom and luggage space for the family and everything they couldn't leave behind. Book an SUV from Mysore Wheels to travel in comfort and style.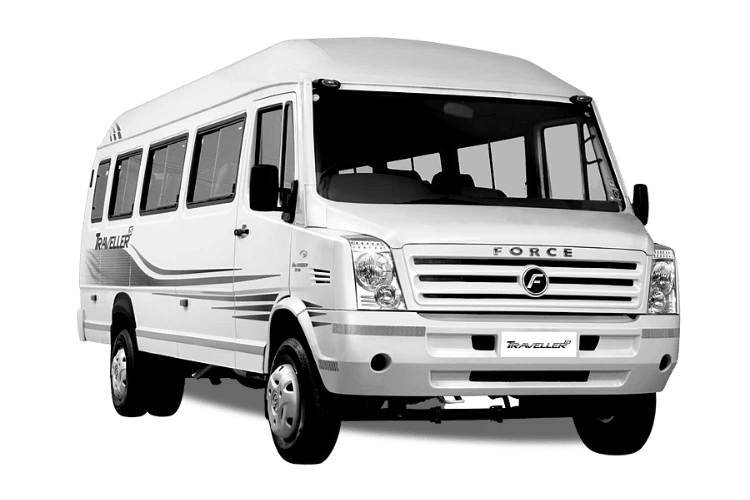 Tempo Traveller
Rent a Tempo Traveller from Mysore Wheels and include all your friends, family, or coworkers for a fun trip to Kabini. A Tempo Traveller offers lots of room for passengers and their bags. It is the perfect option when you need a lot of space at an affordable price.
Mini Bus
Rent a minibus from Mysore to Kabini car rental service and keep the whole group together while traveling. It offers a large interior with room for everyone to ride comfortably. Rather than traveling in multiple vehicles, hire a Mini Bus to include everyone in one big vehicle for your Kabini trip.
What to expect with Mysore Wheels
Pickup from any location in Mysore
No hidden fees in your Mysore to Kabini car rental fare
Affordable prices along with break up of charges in detail
Any additional charges and night charges applicable will be mentioned in the itinerary
Vehicles in top condition
Friendly and Reliable customer service
Well trained and well mannered drivers
Flexibility in operating hours
Why book with Us?
Choose from our wide fleet of vehicle options in Mysore
Online booking option available
No cancellation fee upto 48 hrs
Easy to book Mysore to Kabini Car Rental service
Round the clock customer support
Price / Tariff / Packages
One Day Mysore to Kabini Car Rental Package
| Vehicle Option | Duration | Package Cost |
| --- | --- | --- |
| Tata Indica | 1 Day | ₹ 2800 |
| Swift Dzire | 1 Day | ₹ 3050 |
| Toyota Etios | 1 Day | ₹ 3150 |
| Chevrolet Tavera | 1 Day | ₹ 3500 |
| Toyota Innova | 1 Day | ₹ 3750 |
| Tempo Traveller (9 -12 Seater) | 1 Day | ₹ 5100 |
| Tempo Traveller (13 – 14 Seater) | 1 Day | ₹ 5600 |
| Mini Bus (18 – 20 Seater) | 1 Day | ₹ 8900 |
| Bus (49 Seater) | 1 Day | ₹ 12000 |
Mysore to Kabini one day car rental package cost includes Driver Batta, Parking & Toll gate charges.
Multi Day Mysore to Kabini Car Rental Tariff
| Vehicle Option | Price / Km | Driver Bata |
| --- | --- | --- |
| Tata Indica | ₹ 9 | 250 |
| Swift Dzire | ₹ 10 | 250 |
| Toyota Etios | ₹ 11 | 250 |
| Chevrolet Tavera | ₹ 12 | 250 |
| Toyota Innova | ₹ 14 | 250 |
| Tempo Traveller (9 -12 Seater) | ₹ 16 | 350 |
| Tempo Traveller (13 – 14 Seater) | ₹ 17 | 350 |
| Mini Bus (18 – 20 Seater) | ₹ 28 | 400 |
| Bus (49 Seater) | ₹ 38 | 750 |
Driver Allowance / Bata listed is per day. Parking & Toll gate charges not included.
One Way / Drop Only Car Rental from Mysore to Kabini
| Vehicle Option | Seating Capacity | One Way Fare |
| --- | --- | --- |
| Hatchback | Tata Indica | 4 + 1 | ₹ 1950 |
| Sedan | Swift Dzire, Etios | 4 + 1 | ₹ 2150 |
| SUV / Toyota Innova | 7 + 1 | ₹ 2700 |
Mysore to Kabini one way fare includes Driver Batta, Parking & Toll gate charges.
Quick Info
Mysore to Kabini Traffic Information
The shortest route from Kabini to Mysore is via Mananthavadi Road. The roads are in good shape and the limited traffic makes it a pleasant experience. Be careful of a rough stretch as you reach close to the city, which our experienced driver from Mysore Wheels will take care of.
An alternate route is via Bogadi Road, which is around 70 kilometers. You will take close to 2 hours to reach Kabini via this route. With a Mysore to Kabini car rental, you can stopover at Gaddige to witness the prominent archaeological site known as Raja's Tomb.
Sightseeing destinations in Kabini
Kabini attracts nature lovers, photographers, and wildlife enthusiasts. You can spot leopards, elephants, tigers, and Indian Bison on Jungle Safari across the lush forests. There are over 340 species of birds found in Kabini, making it a paradise for bird watchers. Here are some of the popular places to visit in Kabini with Mysore Wheels car rental:
1. Kabini Dam
Kabini River is a tributary of River Cauvery. Kabini Dam was built over the Kabini river in 1974. The 696 meters long dam is located near the village Beechanahally and with a Mysore to Kabini car rental you can easily reach the place. The wide variety of birds and serene surroundings make it a popular tourist destination in Kabini. It is the perfect picnic spot to spend the day with friends and family.
2. Nagarhole National Park
Nagarhole National Park is well known for the rich wildlife experience it offers. It is the thirty-seventh Tiger Reserve in India and a UNESCO-recognized World Heritage Site. You can book a Jungle Safari to explore the national park. You can enjoy spotting a wide variety of endangered animals and birds. It is home to the Bengal Tiger, Indian leopard, Sloth Bear, Striped Hyena, King Cobra, and Indian Rock Python.
3. Kabini River Lodge
Kabini River Lodge is known for being the perfect getaway for a rejuvenating vacation. Set idyllically in the lap of nature, it holds the reputation of being the favorite hunting ground of the Maharaja of Mysore. The river-facing resort is located in the Nagarhole National Park and can be easily reached with a rental car from Mysore Wheels. Its tranquil ambiance and astounding scenery make it one of the most attractive tourist spots in Kabini. Besides the thrill of living amidst the wild, you can enjoy Jeep Safari and boat rides along the Kabini river.
What to do in Kabini
Kabini is the perfect destination for a refreshing trip amidst nature. Witness the wild as you ride an elephant through the forest. The thrill of spotting rare animals adds to the excitement. Trekking is another interesting activity in Kabini. Quench your thirst for adventure as you trek up to Kumara Parvatha and Brahmagiri mountains.
Another interesting trail is up to the Tadiandamol peak located at a height of 1700 meters. Boat rides along the Kabini River are a rejuvenating experience as you soak in the natural grandeur of the city. With a private vehicle from Mysore Wheels to take you to your destination in the least possible time, you will have plenty of time left to indulge in numerous activities it offers.
Kabini rarely offers any stay options for those on a budget, and it is advisable to make reservations well in advance. You can explore the city on a cycle or a motorbike. The quaint marketplaces are stocked with handmade goodies like wall hangings, wooden cutlery, and coin pouches prepared by the tribal communities inhabiting the city. Remember to gorge on local delicacies such as Dosa, Ragi Mudde, Uppittu, Bisi Bele Bath, Akki Roti, Jolada Rotti, Kesari Bath, Vangi Bath, and traditional sweets.
About Mysore
Mysore is one of the most charming cities in Karnataka. The city features awe-inspiring architecture set against the stunning backdrop of beautiful hills, gardens, and lakes. It has been declared the 'second cleanest city in India' and has a tranquil ambiance. There are plenty of tourist attractions in Mysore to keep one occupied and entertained.
You can celebrate annual festivals like Ugadi or Dasara in the city to witness its grandeur. Popular for the lush sandalwood trees, it is also known as the 'sandalwood city' of the country. The traditional skills of Ashtanga yoga are still practiced and taught at several yoga centers across the city.
Mysore to Kabini road trip offered by Mysore Wheels is a journey from a sophisticated artistic city to an enlivening hotspot amidst the wild.
---
When you rent a car from Mysore to Kabini Car rental service, you can explore this charming destination in comfort and style. Our broad range of vehicles at competitive rates has something for every need and budget. Whether you are looking for an economical sedan or a luxury car, Mysore Wheels can help you find the right rental car for your Kabini trip.
Mysore Car Rentals
Rating
Brand Name
Route
Mysore to Kabini Car Rental