Road trips are fun, aren't they? You stop in every small town, learn history and stories, feel the ground, and capture the spirit. If you're interested in taking a fantastic road trip to a small city, the Mysore to Kannur road trip with Mysore Wheels might be an excellent option for you.
Kannur is an extraordinary hidden gem in Kerala, with beautiful beaches, fantastic food, and incredible culture. It is also one of the popular destinations to visit near Bangalore. Kannur has been a powerful maritime port since the dawn of time. 'Theyyam,' the exquisite art form, is a crucial element of the culture of Kannur.  
#Trivia: Marco Polo termed it a "Great Emporium Of Spice Trade" after being renamed Cannanore.
Kannur has long been a fascinating region, as it is the cradle of looms and eternal ritual folklore- Kannur. Kannur supposedly gets its name from Kannan or Krishna's homeland. There are several famous temples in the region, as mythology has it. Beaches, temples, hills, and other landmarks abound in this historically significant part of Kerala.
#Trivia: According to legend, it has had interactions and commercial links with the rest of the globe since King Solomon's time, including the Greeks, Arabs, and Romans.
Mysore to Kannur distance is 180 kilometers. If traveling by road, you can easily cover the distance in about 4 hours and 28 minutes with a private taxi from Mysore to Kannur Car Rental Service.
---
For those looking to rent a car in Mysore and tour in style, Mysore Wheels offers a broad fleet of vehicle choices. One of the leading cab rental companies in Mysore, you can choose from a range of vehicles along with friendly and professional customer service. Given below are the vehicle types offered by us:
Your Car Rental Options from Mysore to Kannur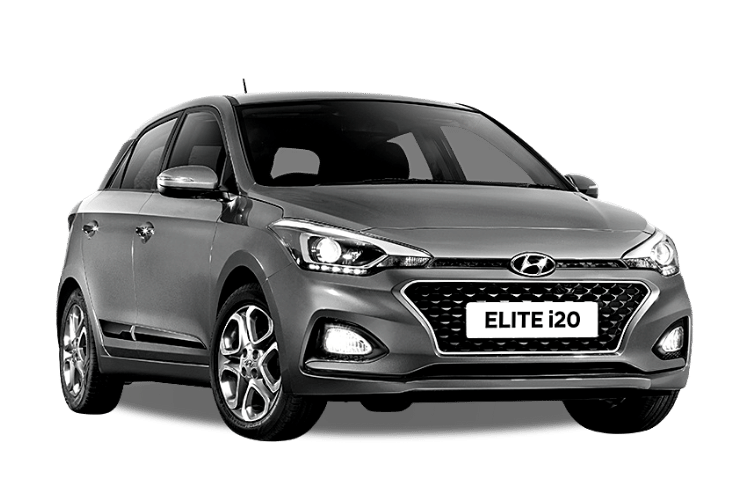 HatchBack
A hatchback rental from Mysore Wheels is sure to enhance your time in Kannur. Renting a hatchback will allow you to save money while enjoying easy parking, great gas mileage and adequate luggage space for short trips.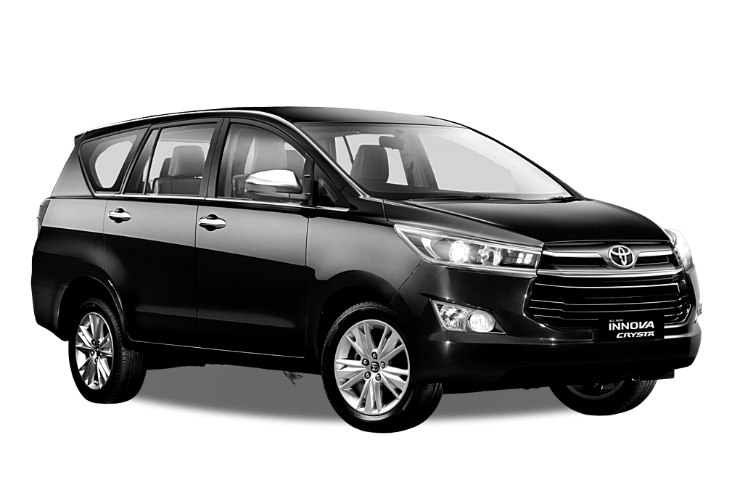 Toyota Innova
Rent an Innova cab from Mysore to Kannur car rental service for long road trips as it provides a very comfortable ride on the Kannur roads. The spacious interiors make them a great option for families traveling with children.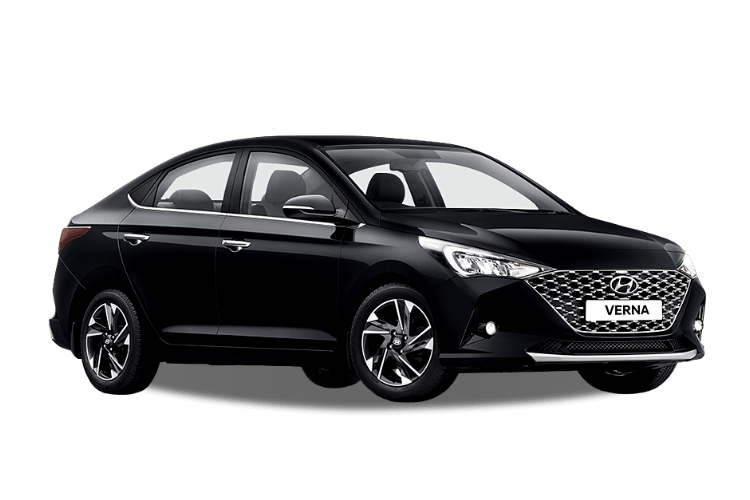 Sedan
Small families and travellers looking for adequate trunk space and a nice, comfortable ride can book a sedan cab from Mysore Wheels. A sedan car hire provides plenty of room for your passengers and their luggage.
---
SUV
Hiring an SUV from Mysore to Kannur rent a car service will allow you to enhance your trip by experiencing the creature-comforts and high-end amenities you expect from an SUV. Our affordable rates on vehicles in this class may surprise you!.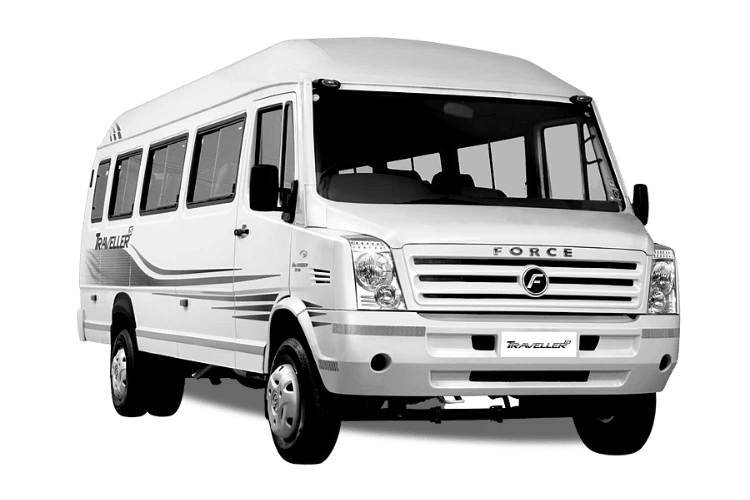 Tempo Traveller
With a Tempo Traveller with Mysore Wheels you get luggage space, legroom and convenience that a larger vehicle affords. A Tempo Traveller is a great rental option for families and large groups for their vacation.
Mini Bus
Rent a minibus from Mysore to Kannur car rental service and group all your passengers in one vehicle. With a mini bus rental, you'll be able to build a stronger bond with the group of people you're traveling with.
What to expect with Mysore Wheels
Pickup from any location in Mysore
No hidden fees in your Mysore to Kannur car rental fare
Affordable prices along with break up of charges in detail
Any additional charges and night charges applicable will be mentioned in the itinerary 
Vehicles in top condition
Friendly and Reliable customer service 
Well trained and well mannered drivers 
Flexibility in operating hours
Why book with Us?
Choose from our wide fleet of vehicle options in Mysore
Online booking option available
No cancellation fee upto 48 hrs
Easy to book Mysore to Kannur Car Rental service
Round the clock customer support
Price / Tariff / Packages
One Day Mysore to Kannur Car Rental Package
| Vehicle Option | Duration | Kms Included | Package Cost |
| --- | --- | --- | --- |
| Tata Indica | 1 Day | 400 km | ₹ 5150 |
| Swift Dzire | 1 Day | 400 km | ₹ 5550 |
| Toyota Etios | 1 Day | 400 km | ₹ 5950 |
| Chevrolet Tavera | 1 Day | 400 km | ₹ 8400 |
| Toyota Innova | 1 Day | 400 km | ₹ 9200 |
| Tempo Traveller (9 -12 Seater) | 1 Day | 400 km | ₹ 13350 |
| Tempo Traveller (13 – 14 Seater) | 1 Day | 400 km | ₹ 13750 |
| Mini Bus (18 – 20 Seater) | 1 Day | 400 km | Price on request |
| Bus (49 Seater) | 1 Day | 400 km | Price on request |
Mysore to Kannur one day car rental package cost includes Driver Batta, Parking & Toll gate charges.
Multi Day Mysore to Kannur Car Rental Tariff
| Vehicle Option | Price / Km | Driver Bata |
| --- | --- | --- |
| Tata Indica | ₹ 9 | 250 |
| Swift Dzire | ₹ 10 | 250 |
| Toyota Etios | ₹ 11 | 250 |
| Chevrolet Tavera | ₹ 12 | 250 |
| Toyota Innova | ₹ 14 | 250 |
| Tempo Traveller (9 -12 Seater) | ₹ 16 | 350 |
| Tempo Traveller (13 – 14 Seater) | ₹ 17 | 350 |
| Mini Bus (18 – 20 Seater) | ₹ 28 | 400 |
| Bus (49 Seater) | ₹ 38 | 750 |
Driver Allowance / Bata listed is per day. Parking & Toll gate charges not included.
One Way / Drop Only Car Rental from Mysore to Kannur
| Vehicle Option | Seating Capacity | One Way Fare |
| --- | --- | --- |
| Hatchback | Tata Indica | 4 + 1 | ₹ 3800 |
| Sedan | Swift Dzire, Etios | 4 + 1 | ₹ 4050 |
| SUV / Toyota Innova | 7 + 1 | ₹ 7100 |
Mysore to Kannur one way fare includes Driver Batta, Parking & Toll gate charges.
Quick Info
Mysore to Kannur Traffic Information
It takes around 4 and a half hours to reach Kannur from Mysore with a private cab from Mysore Wheels. It is close to many popular tourist destinations in Kerala.
Kannur is around 90 Km from Kozhikode, 91 Km from Kasaragod, 78 Km from Bekal, and 21 Km from Thalassery. You can also visit these nearby places of Kannur to have an enriching experience while exploring its gorgeous escapades.
#TravelerTip: For the most part, light summer clothing is appropriate. Warm clothing is best between December and February.
The traffic is 2 hours slower during rush hour. During off-peak hours, the fastest routes in both scenarios with no traffic or regular traffic should take you around 3 hours.
As you take the Mysore bypass after the Mysore- Bangalore highway and drive towards Virajpet highway, you cross the Nagarhole tiger reserve forest, which is icing on the cake. When you arrive in Madikeri, the best roads and the mountain freshness greet you with open arms. You can simply relax and enjoy the scenic views with a Mysore to Kannur cab rental.
Sightseeing destinations in Kannur
Kannur has numerous forts, temples, beaches, and wildlife reserves that attract visitors regularly. Throughout the year, major festivals and events are organized, making this one of the best spots in Kerala to spend your vacation. Below are some of the popular places to visit in Kannur with a car hire from Mysore Wheels:
1. Payyambalam Beach
It is among Kerala's stunning beaches and has a distinct air, making it one of India's most popular tourist destinations. You can swim, boat, and participate in a variety of exciting activities here.
2.  Fort Saint Angelo
Book a Mysore to Kannur car rental and visit Fort Saint Angelo, a UNESCO World Heritage Site. The fort allows you to explore an ancient place along with the gorgeous views of the sea. The officials have started putting on a musical fountain light and sound display to make it more popular among tourists.
3. Arakkal Museum
If you enjoy visiting historical sites or are an art enthusiast, the Arakkal Museum should be on your itinerary during your Kannur road trip. The Arakkal family is honored in the museum's name. It is Kerala's only royal Muslim family.
4. Ezhimala
This lovely hilltop is ideal for wildlife, beach, and hill station enthusiasts. It stands 286 meters tall and has expansive views of the gorgeous beach. It reaffirms your belief in nature and the idea that Kerala is indeed God's own country and should not be missed during your Kannur trip with Mysore Wheels.
#Trivia:  There is a specific form of worship practiced here, attracting both tourists and locals. Don't forget to visit the temple to find out more!
What to do in Kannur
Kannur has a plethora of excellent seafood eateries. The menu features everything from traditional fish fry to shrimp and squid meals that beg to explore. For both veg and non-veg cuisine, the MKV restaurant is the best place.
#TravelerTip: Delicious Mughlai and seaside delights are a must-try.
Make sure to take some time and visit Kerala Folklore Academy during your trip with Mysore Wheels. The place promotes Kerala's indigenous performance arts. The campus houses a museum, library, and cultural center. It is a gold mine for anybody interested in learning about art styles unique to north Kerala, especially from Theyyam to Kolkali.
If you have time, you can also visit Aralam Wildlife sanctuary, which stands atop the Western Ghats' slopes. It's 60 meters up from the base of Katti Betta, which rises to 1145 meters above sea level. For a lovely and mesmerizing experience, trek around this location.
About Mysore
Mysore is a city in the state of Karnataka and lies at the base of the Chamundi Hills. This city was formerly the capital of the Kingdom of Mysore, now dazzles visitors with its rich legacy and sophisticated city life. The myriad of famous places to visit in Mysore makes it a popular cultural tourist destination in South India.
Now pack your bags for a fantastic road trip from Mysore to Kannur over a long weekend right away!
---
Mysore to Kannur car rental service can help you make the most out of your vacation. With excellent customer service, competitive rates, and a premium fleet we can satisfy your mobility needs. Take advantage of our car rental deals and reserve a vehicle with Mysore Wheels now.
Mysore Car Rentals
Rating
Brand Name
Route
Mysore to Kannur Car Rental