Ooty is the most popular holiday destination in India and the most picturesque hill station in Tamil Nadu. Nestled amidst the Nilgiris, it is also known as Udagamandalam. It is blessed with lush tea gardens, lavish gardens, and a soothing ambiance. With a Mysore to Ooty Car Rental you can comfortably explore the breathtaking beauty of Ooty and rejuvenate your senses.
Fondly referred to as the 'Queen of the Hills', Ooty comprises verdant slopes and lush valleys embellished with pristine waterfalls and lakes. The colonial architecture set against the breathtaking views of the Nilgiri mountains is a reminder of Ooty being the summer headquarters of the East India Company.
The resort town of Ooty is abundantly blessed with natural beauty and scenic landscapes. It attracts travelers and backpackers from across the world, including nature lovers, photographers, and adventure seekers.
The most popular tourist attractions in Ooty are the exquisite Emerald Lake, the magnificent Ooty Rose Garden, breathtakingly beautiful Dolphin's Nose, and the resplendent St. Stephen's Church. You can enjoy nature walks in the serene surroundings.
Adventure camping, hiking, trekking are common activities enjoyed by tourists in Ooty. Heritage bungalow, jungle campsite, cottage homestay, luxury homestay amidst the valley are some exciting options for planning your stay in Ooty.
The distance between Mysore and Ooty is around 125 kilometers, which can be covered in little more than 3 hours by car. The road trip from Mysore to Ooty is a refreshing journey as the route is laden with natural beauty and greenery. With Mysore Wheels, you can also stopover at exciting tourist spots like Bandipur Tiger Reserve and Mudumalai National Park along the way.
---
Mysore Wheels offers a wide range of rental car service in Mysore to make sure you have the right vehicle for your next trip.With one of the best car rental fleets in the city, it is one of the top car rental companies in Mysore offering services at par. Choose the vehicle of your choice from our wide selection as listed below:
Your Car Rental Options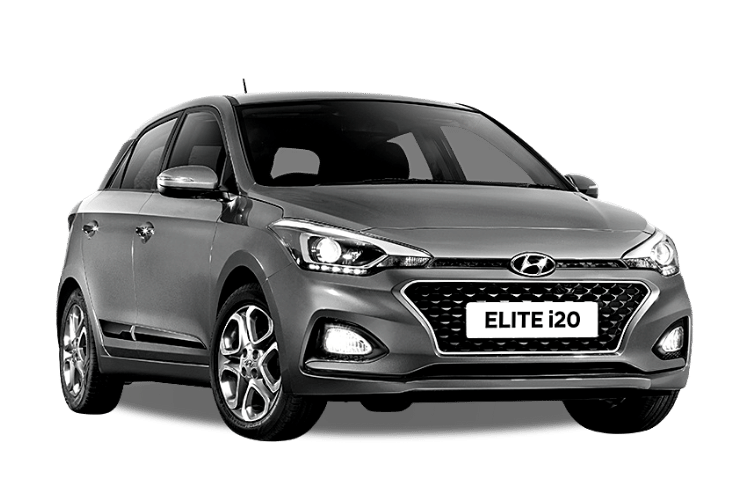 HatchBack
Drive through the ghat roads of Ooty by booking a hatchback from Mysore Wheels which would save you costs on fuel. A small vehicle can easily slide through the narrow roads of Ooty and make it easier to find parking space in this ever bustling hill station.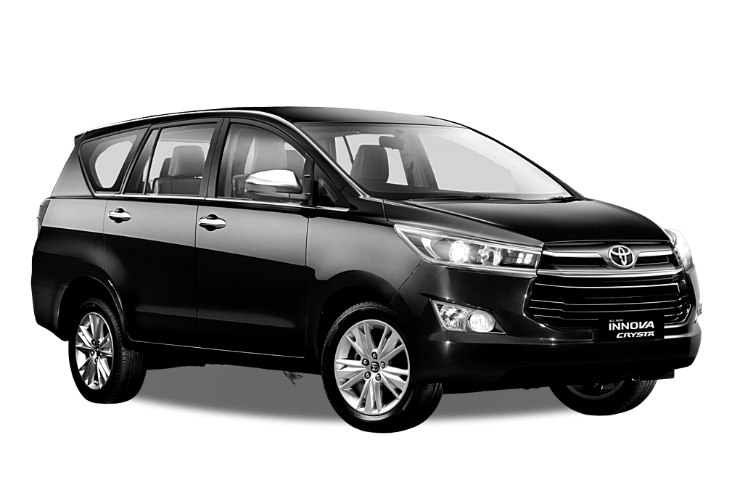 Toyota Innova
Rent a Toyota Innova from Mysore Wheels for spacious and versatile seating arrangements along with excellent features. With a larger vehicle all your family members and friends can arrive at sightseeing destinations together and take long-distance road trips with plenty of space for luggage and equipment.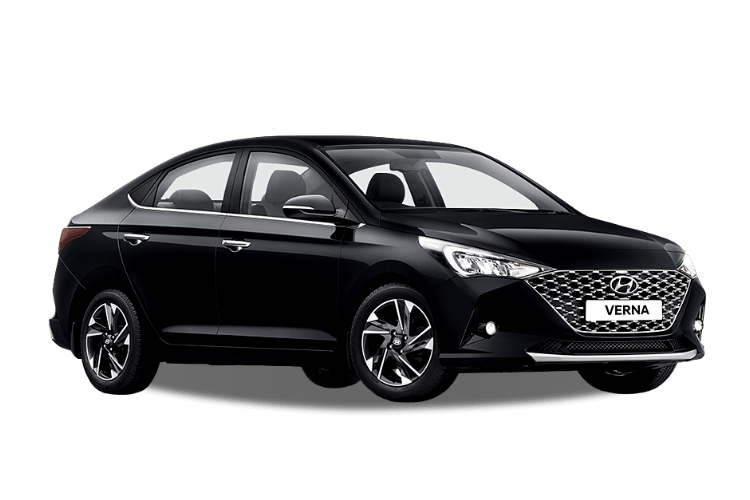 Sedan
Glide along the picturesque hill station with a Sedan from Mysore to Ooty rent a car service. Get around in comfort with a Sedan with ample leg and luggage room to make the most of your time while in Ooty. From more compact models to luxury brands, select from a wide range of sedan types in the Mysore Wheels fleet to suit your needs.
---
SUV
Hire an SUV from Mysore to Ooty car rental service and enjoy the subtle, but effective details of a luxury vehicle and have a first-class driving experience. Your exotic car rental in Ooty can help make your time in the hill station even more pleasurable. It is the perfect vehicle for action packed vacations with the whole family.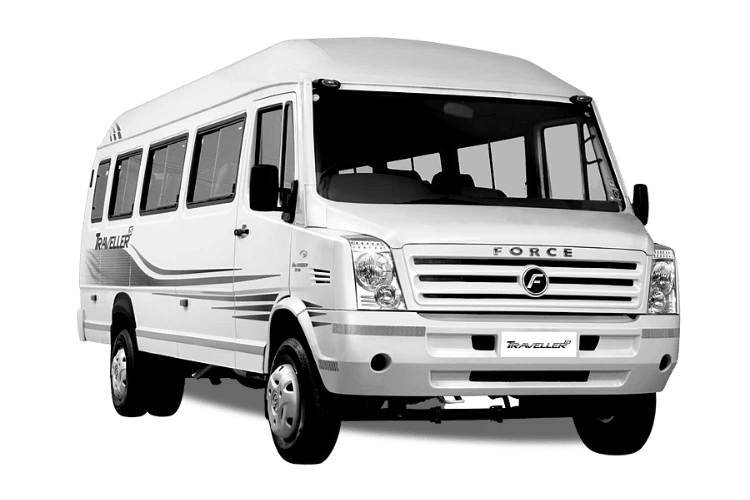 Tempo Traveller
Renowned for its beautiful gardens, picturesque lakes, and plenty of tea gardens, Ooty has all you need for a fun-packed group vacation. A Tempo Traveller from Mysore Wheels allows you to bring a large group and still have plenty of room for luggage and equipment.
Mini Bus
Rent a minibus from Mysore to Ooty car rental service that lets you and your friends stretch out and enjoy the comfort of their cozy interiors. With plenty of legroom and space for luggage and equipment, a mini bus also gives you the opportunity to share travel costs like fuel, saving you money on your vacation.
What to expect with Mysore Wheels
Pickup from any location in Mysore
No hidden fees in your Mysore to Ooty car rental fare
Affordable prices along with break up of charges in detail
Any additional charges and night charges applicable will be mentioned in the itinerary
Vehicles in top condition
Friendly and Reliable customer service
Well trained and well mannered drivers
Flexibility in operating hours
Why book with Us?
Choose from our wide fleet of vehicle options in Mysore
Online booking option available
No cancellation fee upto 48 hrs
Easy to book Mysore to Ooty Car Rental service
Round the clock customer support
Price / Tariff / Packages
One Day Mysore to Ooty Car Rental Package
| Vehicle Option | Duration | Kms Included | Package Cost |
| --- | --- | --- | --- |
| Tata Indica | 1 Day | 350 km | ₹ 3750 |
| Swift Dzire | 1 Day | 350 km | ₹ 4100 |
| Toyota Etios | 1 Day | 350 km | ₹ 4450 |
| Chevrolet Tavera | 1 Day | 350 km | ₹ 4800 |
| Toyota Innova | 1 Day | 350 km | ₹ 5500 |
| Tempo Traveller (9 -12 Seater) | 1 Day | 350 km | ₹ 6250 |
| Tempo Traveller (13 – 14 Seater) | 1 Day | 350 km | ₹ 6650 |
| Mini Bus (18 – 20 Seater) | 1 Day | 350 km | ₹ 10600 |
| Bus (49 Seater) | 1 Day | 350 km | ₹ 14900 |
Mysore to Ooty one day car rental package cost includes Driver Batta, Parking & Toll gate charges.
Multi Day Mysore to Ooty Car Rental Tariff
| Vehicle Option | Price / Km | Driver Bata |
| --- | --- | --- |
| Tata Indica | ₹ 9 | 250 |
| Swift Dzire | ₹ 10 | 250 |
| Toyota Etios | ₹ 11 | 250 |
| Chevrolet Tavera | ₹ 12 | 250 |
| Toyota Innova | ₹ 14 | 250 |
| Tempo Traveller (9 -12 Seater) | ₹ 16 | 350 |
| Tempo Traveller (13 – 14 Seater) | ₹ 17 | 350 |
| Mini Bus (18 – 20 Seater) | ₹ 28 | 400 |
| Bus (49 Seater) | ₹ 38 | 750 |
Driver Allowance / Bata listed is per day. Parking & Toll gate charges not included.
One Way / Drop Only Car Rental from Mysore to Ooty
| Vehicle Option | Seating Capacity | One Way Fare |
| --- | --- | --- |
| Hatchback | Tata Indica | 4 + 1 | ₹ 2800 |
| Sedan | Swift Dzire, Etios | 4 + 1 | ₹ 3050 |
| SUV / Toyota Innova | 7 + 1 | ₹ 3150 |
Mysore to Ooty one way fare includes Driver Batta, Parking & Toll gate charges.
Quick Info
Mysore to Ooty Traffic Information
The shortest and most popular route for Mysore to Ooty road trip is via NH 766. The road is ideal for small vehicles but you must be cautious while driving along this route during monsoon season. There may be ongoing road repair work and consequent traffic jams. Mysore Wheels ensures you have a safe ride as our drivers are well experienced and can drive through the toughest roads in toughest conditions.
The alternate route is via Gudalur, which is around 160 kilometers, but the roads are in better condition on this route as it is used by buses and other heavy vehicles.
With a Mysore to Ooty car rental, you can stopover to enjoy the picturesque vistas at Needlepoint and Pykara along this route. One of the longest routes from Mysore to Ooty is via Sulthan Bathery- Devarshola- Gudalur Road. It is 219 kilometers long which is a 6.5-hour drive by car and has minimal traffic.
Sightseeing destinations in Ooty
Spread over 22 hectares, the Government Botanical Gardens are a nature lover's paradise. Popular for its inventively laid flower beds, the garden is frequently visited by tourists and is also known as Ooty Botanical Garden.
Commissioned in 1848 by Graham Mclvor, the garden houses varieties of flowering plants, ferns, herbs, shrubs, bonsai, and exotic trees. The main attraction of the garden is the 20-million-year-old fossil tree trunk.
2. Doddabetta Peak and Tea Factory
The highest peak of the Nilgiri Hills, Doddabetta Peak is located around 10 kilometers from Ooty. It is a popular trekking spot in Ooty and offers a bird's-eye view of the lush surroundings. Tea lovers can visit the tea plantations in the area. At the tea factory and museum, you can explore antiquities and artifacts related to tea.
3. Elk Hill Lord Murugan Temple
Situated atop the most beautiful hills of the region, Elk Hill Lord Murugan Temple is a popular tourist spot in Ooty. The temple is dedicated to the warrior god Lord Murugan and is flanked by a 40 feet tall golden statue of him. The astounding architecture of the temple and the breath-taking view of the surroundings make your trip to the temple memorable.
4. Pykara Lake and Falls
Located 20 kilometers from the city, Pykara Lake and falls is a famous picnic spot in Ooty. The Pykara waterfall originates at the Mukkurthi peak and cascades down the rocks into the pristine Pykara lake, offering a magnificent view. The crystal-clear water against the backdrop of lush surroundings refreshes your mind and body. You can enjoy a boat ride on the Pykara lake and enjoy the stunning vistas.
A popular tourist attraction in Ooty, Nilgiri Mountain Railway has been recognized as a World Heritage Site by UNESCO in 2005. It was started in 1899 and is lauded for being the steepest rail system in Asia. Renowned for the spectacular views of the verdant valleys, misty slopes and astounding gorges, the Toy Train of Ooty travels a distance of around 45 kilometers from Mettupalayam to Ooty in 5 hours.
What to do in Ooty
The dreamy town of Ooty is the best place for relaxing and enjoying amidst nature. It was also referred to as 'India's Switzerland' by John Sullivan, the collector of Coimbatore. It is the favorite honeymoon destination in India and a popular tourism spot in Tamil Nadu.
You can stay at luxury bungalows and wake up to remarkable views of the Nilgiris or camp atop a hill and spend the night stargazing. The entire town is a visual treat and ideal for photographers.
The Avalanche Valley and lake are the perfect place for bird spotting. You can explore vegetable farming along the slopes and enjoy an eco-tour of the valley. For the more daring the wildlife camping and safari in Masinagudi is a must-try activity in Ooty.
A paradise for tea lovers, you can book a trip to the tea plantations and explore local and exquisite varieties of tea. You can also enjoy a wine-tasting tour at the local vineyards. The bakeries around the city serve yummy chocolate delicacies like strawberry chocolate fudge, home-made chocolates, buns, and cakes.
Equally popular in Ooty are South Indian and Chinese cuisines. Though North-Indian food is also available, authentic South Indian dishes like Idli, Dosa, Vada, Sambhar, Upma, Payasam, and Kesari are a must-try.
About Mysore
Mysore is the second-largest city in Karnataka and is popular for its regal architecture and rich heritage. Popular as the 'City of Palaces', Mysore allures tourists from across the globe. The beautiful Mysore Palace is a World Heritage Site recognized by UNESCO.
The city is popular among history lovers and nature enthusiasts and there are many popular places to visit in Mysore that you should not miss. Besides being the art and culture center of the state, it is also the seat of traditional Ashtanga Yoga and there are several acclaimed schools offering practice sessions.
Mysore to Ooty road trip offered by Mysore Wheels is a rejuvenating experience, which relaxes all your senses. The natural beauty of Ooty is awe-inspiring, and the memories of your trip will be etched in your heart forever.
---
With so much to see and do in this exciting hill station, give yourself the means to move about with ease and rent a car in Ooty from Mysore with Mysore Wheels. With our affordable rates and excellent customer service, we are ready to help you get on the road.
Mysore Car Rentals
Rating
Brand Name
Route
Mysore to Ooty Car Rental