Mangalore is a coastal city in Karnataka, with an old-world charm of its own. Located by the Western Ghats, this quaint city is the largest of the Dakshina Kannada district. Set idyllically by the Arabian Sea, it has a golden coastline lined with swaying coconut trees. If you are travelling from Mysore, you can visit this beautiful city by booking a Mysore to Mangalore Car Rental.
Officially known as Mangaluru, it is an important commercial hub of Karnataka. The culture of the city is alive in its ancient temple architecture and traditional way of conducting routine life. The rising industrial and educational activity has driven its urbanization, making it the perfect holiday destination for the cosmopolitan population from nearby metro cities.
Major tourist attractions in Mangalore are several beaches such as Someshwara beach, Panambur beach, Tannirbavi Beach, revered temples at Kudroli and Kadri. You can also visit the beautiful St. Aloysius Chapel and Rosario Cathedral to witness the marvelous architecture of the city. You can also indulge in water sports and adventure activities in and around the city. Food lovers can try Mangalorean cuisine. It is full of exciting flavors and fresh seafood that one must explore in addition to the authentic Udupi dishes.
The distance between Mysore and Mangalore is around 255 kilometers, which can be covered in around 5.5 hours. With Mysore Wheels, the drive will be a relaxing journey as you enjoy the scenic beauty of the Western ghats along the route. For most of the journey rolling hillocks, green pastures and vivid hamlets will catch your attention.
---
Rent a car with Mysore Wheels to best experience all that this interesting tourist hotspot has to offer. Our trusted car rental brands bring you the best in economy and luxury rental cars. One of the best car rental companies in Mysore, our affordable fleet of rental vehicles presents you with unlimited choice which include below options:
Your Car Rental Options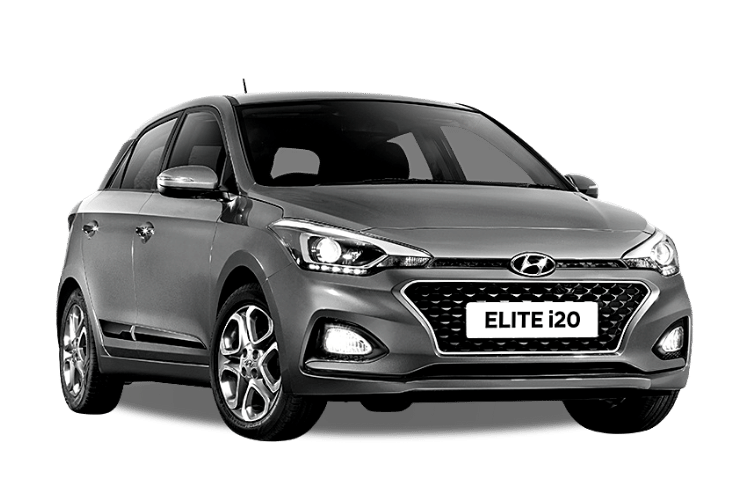 HatchBack
Book a hatchback from Mysore Wheels to keep your trip cost effective as you get better fuel efficiency with a smaller car. Take advantage of the smaller body of a compact car to easily fit into parking spots. It is an ideal option if you are travelling with a small family.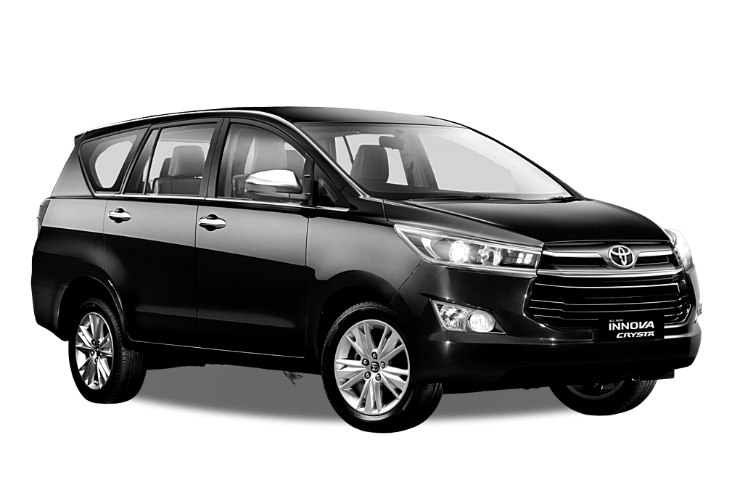 Toyota Innova
Hire a Toyota Innova from Mysore Wheels to explore the splendour of Mangalore when travelling with your large group of friends. Offering plenty of leg and boot space, an Innova helps you to carry all your essentials and include all your friends for your trip easily.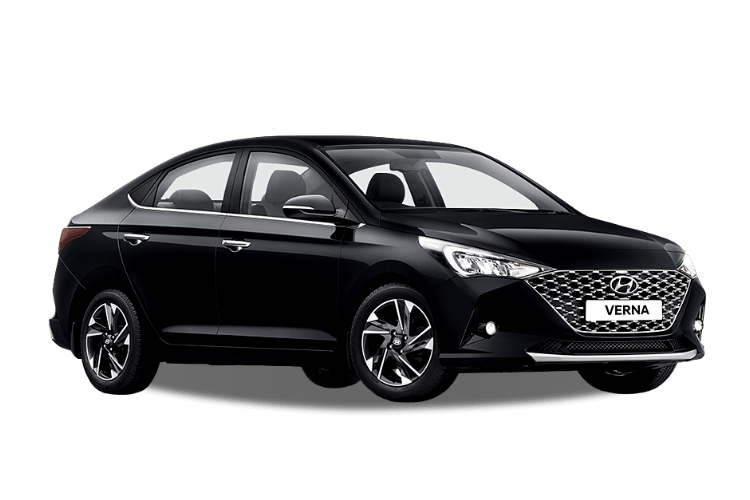 Sedan
Select from a wide range of sedan types from Mysore to Mangalore car rental service to suit your needs. When you rent a sedan with Mysore Wheels, you and your passengers will be able to travel in comfort. A sedan offers more seating and trunk space than in smaller cars.
---
SUV
Choose a SUV rental from Mysore to Mangalore rent a car service for their versatility. SUVs are stylish and comfortable for city sightseeing while being adept at a wide range of driving conditions and terrains. A SUV is big enough for a large family or group while still having plenty of room left over for all your luggage and equipment.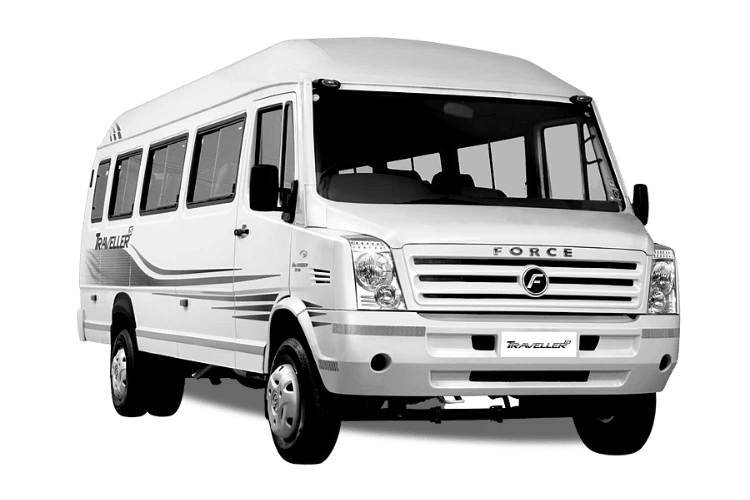 Tempo Traveller
Enjoy a fun filled group vacation from Mysore to Mangalore by booking a Tempo Traveller from Mysore Wheels. A Tempo Traveller adds fun to your trip as it can carry all your passengers including their luggage and still have space for other equipment.
Mini Bus
Rent a minibus from Mysore to Mangalore car rental service so that no one gets left behind on your road trip. With a single vehicle to carry large groups, you can save big on fuel and time as coordinating would be easier. Also, travelling together is more fun.
What to expect with Mysore Wheels
Pickup from any location in Mysore
No hidden fees in your Mysore to Mangalore car rental fare
Affordable prices along with break up of charges in detail
Any additional charges and night charges applicable will be mentioned in the itinerary
Vehicles in top condition
Friendly and Reliable customer service
Well trained and well mannered drivers
Flexibility in operating hours
Why book with Us?
Choose from our wide fleet of vehicle options in Mysore
Online booking option available
No cancellation fee upto 48 hrs
Easy to book Mysore to Mangalore Car Rental service
Round the clock customer support
Price / Tariff / Packages
One Day Mysore to Mangalore Car Rental Package
| Vehicle Option | Duration | Kms Included | Package Cost |
| --- | --- | --- | --- |
| Tata Indica | 1 Day | 550 km | ₹ 5500 |
| Swift Dzire | 1 Day | 550 km | ₹ 6100 |
| Toyota Etios | 1 Day | 550 km | ₹ 6650 |
| Chevrolet Tavera | 1 Day | 550 km | ₹ 7200 |
| Toyota Innova | 1 Day | 550 km | ₹ 8300 |
| Tempo Traveller (9 -12 Seater) | 1 Day | 550 km | ₹ 9600 |
| Tempo Traveller (13 – 14 Seater) | 1 Day | 550 km | ₹ 10200 |
| Mini Bus (18 – 20 Seater) | 1 Day | 550 km | ₹ 16400 |
| Bus (49 Seater) | 1 Day | 550 km | ₹ 21900 |
Mysore to Mangalore
one day car rental package cost includes Driver Batta, Parking & Toll gate charges.
Multi Day Mysore to Mangalore Car Rental Tariff
| Vehicle Option | Price / Km | Driver Bata |
| --- | --- | --- |
| Tata Indica | ₹ 9 | 250 |
| Swift Dzire | ₹ 10 | 250 |
| Toyota Etios | ₹ 11 | 250 |
| Chevrolet Tavera | ₹ 12 | 250 |
| Toyota Innova | ₹ 14 | 250 |
| Tempo Traveller (9 -12 Seater) | ₹ 16 | 350 |
| Tempo Traveller (13 – 14 Seater) | ₹ 17 | 350 |
| Mini Bus (18 – 20 Seater) | ₹ 28 | 400 |
| Bus (49 Seater) | ₹ 38 | 750 |
Driver Allowance / Bata listed is per day. Parking & Toll gate charges not included.
One Way / Drop Only Car Rental from Mysore to Mangalore
| Vehicle Option | Seating Capacity | One Way Fare |
| --- | --- | --- |
| Hatchback | Tata Indica | 4 + 1 | ₹ 3950 |
| Sedan | Swift Dzire, Etios | 4 + 1 | ₹ 4430 |
| SUV / Toyota Innova | 7 + 1 | ₹ 5850 |
Mysore to Mangalore
one way fare includes Driver Batta, Parking & Toll gate charges.
Quick Info
Mysore to Mangalore Traffic Information
The shortest route from Mysore to Mangalore is via Mysore Highway and NH275. The road is a one-way lane in some places and is in bad shape during the monsoon. Drive carefully during the rainy season as landslides and road repair work is an ongoing process. With a chauffeur driven vehicle from Mysore Wheels, you can simply relax and enjoy the drive as our driver will take care of everything.
The alternate route is via Mangalore-Mysore Highway, which is around 280 kilometers and takes around 6.5 hours to cover by road. The road until Madikeri is in good condition, but beyond that, the road may be rough and patchy. With our Mysore to Mangalore car rental, we ensure your drive is relaxing and comfortable.
Another route is via Kadaba-Subrahmanya Road. It takes around 7 hours to drive along this stretch of 280 kilometers.
Sightseeing destinations in Mangalore
1. Panambur Beach
Panambur Beach is a popular tourist destination near Mangalore. It is ranked among the cleanest beaches in the country. The beach is maintained by a private entity focused on creating awareness about keeping beaches clean. You can enjoy the scenic beauty of the spot and rejuvenate as you spend the day watching dolphins.
Other fun activities offered at the beach include riding horses, camels, and ATVs. Many adventure activities and water sports are available at the beach like surfboarding, jet skiing, parasailing, and night camping.
2. Kudroli Gokarnath Temple
Established by Sri Narayana Guru, the Kudroli Gokarnath Temple was built in 1912 for the Billava community. The members of this community weren't allowed to enter any temple in the area, so their leader laid the foundation of the temple with a message for equality.
Lord Shiva in the form of Gokarnanatheshwara is the presiding deity of the temple. The magnificent temple has Chola type architecture and is decorated with murals depicting scenes from Hindu mythology.
3. Kadri Hill Park
Kadri Hill Park is the largest garden in Mangalore and a conservatory for rare species of birds, anteaters, and other native animals. Laid with walking and jogging tracks, it is one of the most popular destinations of the city.
The main attraction of the park is the toy train which takes visitors around the compound. An interesting musical fountain show and laser light show is organized after sundown. Flower shows and exhibitions are also organized at the park throughout the year.
4. Tannirbhavi Beach
The pristine Tannirbhavi Beach is an offbeat destination for nature lovers and explorers. It has a romantic setting as golden sand glistens against the backdrop of crystal-clear water of the Arabian Sea. The beach has recently gained popularity after water sports and other commercial activities were initiated along the coastline.
The beach has basic facilities like lifeguards, toilets, a parking lot, and concrete benches. You can spend a day relaxing and enjoying the cool breeze as you admire the natural beauty of the location.5.
5. Pilikula Regional Science Center
Pilikula Regional Science Center was established in 2014 to create awareness about science and technology. Sprawling over 10 acres, it is equipped with 3 exhibition galleries, an inflatable dome planetarium, and also a 3D theatre facility. A lush dinosaur park is located near the premises. Science and space-related shows are hosted at the 3D theatre and planetarium regularly.
What to do in Mangalore
The port city of Mangalore is blessed with the natural charm of the Western Ghats on one side and is flanked by the azure waters of the Arabian Sea on the other. There are a lot of exciting things to do in Mangalore in addition to sightseeing. The city is dotted with gorgeous beaches. You can unwind amidst the picturesque beauty of the serene surroundings along with visiting the numerous architectural masterpieces around the city.
Adventure enthusiasts can try a wide variety of activities including trekking, camping, wildlife tours, nature walks, and water sports. Stand-up paddle boarding, surfing, parasailing, and jet skiing are enthralling water activities available in Mangalore.
You can indulge in shopping at the Empire Mall, which boasts of branded stores and chic shops. For buying local and handmade stuff visit the Badangupet Market famous for silk sarees and jewelry. The Dubai Market is your one-stop destination for electronics, toys, and kitchenware. It is lined with little shops selling almost everything at reasonable prices. You can also buy export quality cashews and coffee in the city.
Gorge on authentic Udupi dishes including Neer Dosa, Cashew Upkari, Rasam, Ole Bella (Palm Jaggery). Mangalore is a paradise for seafood lovers, offering them a wide variety of fish. Do not miss out on Mangalorean fish curry, Kane (Lady Fish), Mutton Ghee Roast, Prawn Fried Rice, Bangude Tawa Fry, Nang Tawa Fry, and Prawns Pannaupkari. Mangalorean sweet indulges like Mangalorean Parfait Ice-cream, Saat, Moong Dal Payasam, and Badam Halwa are a must-try.
About Mysore
Mysore, also known as Mysuru, is a beautiful city renowned for its imperial architecture. The city was the cultural capital of Wodeyar rulers and has retained its regal elegance. It is also known as the 'City of Palaces' owing to its majestic architecture. Mysore palace is an iconic monument that attracts tourists from across the globe with its splendid architecture. Along with it, there are several other places to visit in Mysore one can explore during their Mysore tour. It is also the seat of origin of traditional Ashtanga Yoga, which is taught by learned practitioners till today.
Mysore to Mangalore road trip offered by Mysore Wheels will be an exciting journey of exploring cultures and places. The memories of the refreshing trip from a palatial city to a port town will stay with you forever.
---
See everything that Mangalore has to offer with a Mysore to Mangalore car rental. The fleet of luxury and economy rental cars offered by Mysore Wheels is sure to have a vehicle to suit your needs for an enjoyable drive through the city.
Mysore Car Rentals
Rating
Brand Name
Route
Mysore to Mangalore Car Rental