A nature lover's paradise, Wayanad is a plush weekend getaway. Located in God's own country i.e. the beautiful state of Kerala, it is a rural district with dense forests, undulating hills, gorgeous waterfalls, and mystic caves. Witness the beauty of this amazing tourist destination by booking a Mysore to Wayanad Car Rental when visiting from Mysore.
The misty hills are cloaked with spice plantations due to which the district is popularly known as the 'Spice Garden of India'. You can stay amidst the enchanting evergreen forests in treehouses and jungle resorts. Trekking along the jungle trails along with hiking and camping in the forests are some adventure activities in Wayanad you can enjoy.
Vythiri Town, Sulthan Bathery, Kuruva Dweep, Pookode Lake, and Kanthanpara Waterfall are important tourist places to visit in Wayanad. The district is also well-known for its natural abundance. Wayanad Wildlife Reserve is a prominent region of the Nilgiri Biosphere.
The distance from Mysore to Wayanad is around 131 kilometers, and it can be covered in around 2.5 hours. Book a private cab from Mysore Wheels and enjoy the greenery along the route that adds to its scenic beauty and makes the trip refreshing for you.
---
Mysore Wheels is delighted to help you continue your journey in Mysore with our premium fleet of up-to-date vehicles. We offer affordable rates on a diverse variety of different models to suit your budget and travel plans. One of the best car rental companies in Mysore, our fleet includes sedans and compact cars, SUVs and vans. Choose from the given list of vehicle types depending on your budget and preferences:
Your Car Rental Options from Mysore to Wayanad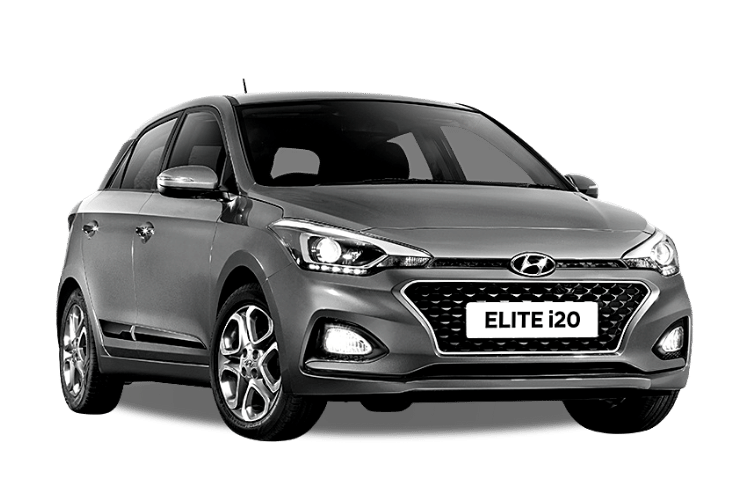 HatchBack
Book a hatchback from Mysore Wheels as it is affordable, easy to park and perfect for a small family. The small size of a hatchback makes it a great option for road trips or spending time in a busy city. A hatchback rental delivers a smooth ride with precise handling and reliable fuel economy.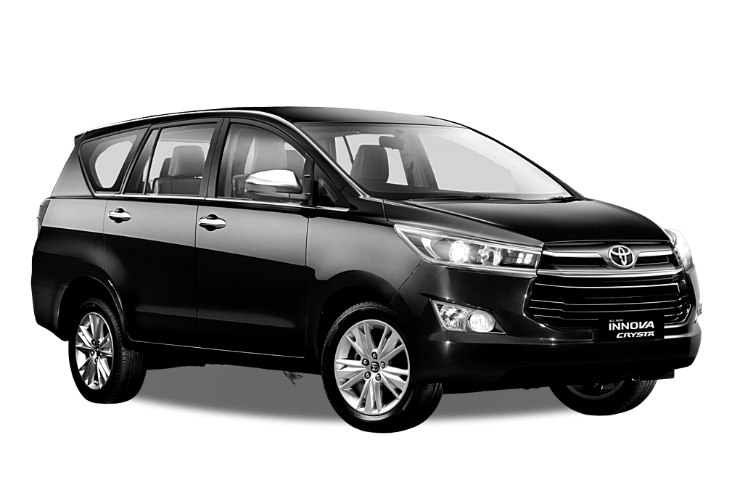 Toyota Innova
With a spacious, comfortable interior, the Toyota Innova rental from Mysore to Wayanad Car Rental service grants you and your passengers plenty of room for your next road trip. An Innova offers a comfortable driving experience, with a quieter, more spacious cabin that includes the latest amenities for all passengers.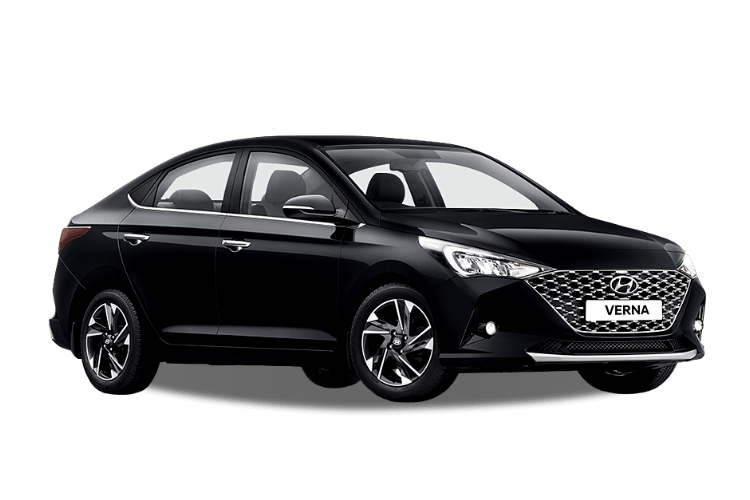 Sedan
If you are looking for an easy-to-handle, reliable vehicle at an affordable price then book a Sedan car rental from Mysore Wheels. It is the perfect vehicle to get your family or group of friends around town on vacation. With a Sedan, you'll enjoy a comfortable interior and ample trunk space for multiple pieces of luggage.
---
SUV
Book an SUV from Mysore to Wayanad rent a car service to maximize cargo space and legroom. An SUV offers a smooth and spacious ride and is suitable for different types of terrain. An SUV rental from Mysore Wheels is equipped with sleek and versatile interior, advanced safety and convenience features, and first-rate reliability.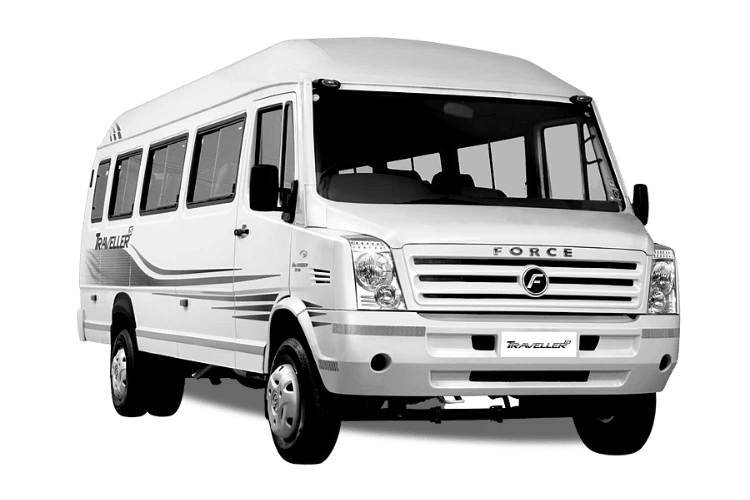 Tempo Traveller
Whether you're traveling with family, coworkers, or a tour group, you'll be glad to be in a Tempo Traveller rental from Mysore Wheels. By providing ample leg and luggage room,  a Tempo Traveller can accommodate every kind of group outing, from lengthy family vacations to quick business trips.
Mini Bus
Hire a Mini Bus from Mysore to Wayanad to keep the group together and save on rental expenses. It is one of the best ways to travel with a large group. With a Mini bus you'll be less likely to leave someone behind, as you won't have to split up the group between cars.
What to expect with Mysore Wheels
Pickup from any location in Mysore
No hidden fees in your Mysore to Wayanad car rental fare
Affordable prices along with break up of charges in detail
Any additional charges and night charges applicable will be mentioned in the itinerary 
Vehicles in top condition
Friendly and Reliable customer service 
Well trained and well mannered drivers 
Flexibility in operating hours
Why book with Us?
Choose from our wide fleet of vehicle options in Mysore
Online booking option available
No cancellation fee upto 48 hrs
Easy to book Mysore to Wayanad Car Rental service
Round the clock customer support
Price / Tariff / Packages
One Day Mysore to Wayanad Car Rental Package
| Vehicle Option | Duration | Kms Included | Package Cost |
| --- | --- | --- | --- |
| Tata Indica | 1 Day | 350 km | ₹ 4500 |
| Swift Dzire | 1 Day | 350 km | ₹ 4850 |
| Toyota Etios | 1 Day | 350 km | ₹ 5850 |
| Chevrolet Tavera | 1 Day | 350 km | ₹ 6200 |
| Toyota Innova | 1 Day | 350 km | ₹ 6900 |
| Tempo Traveller (9 -12 Seater) | 1 Day | 350 km | ₹ 11250 |
| Tempo Traveller (13 – 14 Seater) | 1 Day | 350 km | ₹ 11900 |
| Mini Bus (18 – 20 Seater) | 1 Day | 350 km | ₹ 15600 |
| Bus (49 Seater) | 1 Day | 350 km | ₹ 19900 |
Mysore to Wayanad
one day car rental package cost includes Driver Batta, Parking & Toll gate charges.
Multi Day Mysore to Wayanad Car Rental Tariff
| Vehicle Option | Price / Km | Driver Bata |
| --- | --- | --- |
| Tata Indica | ₹ 9 | 250 |
| Swift Dzire | ₹ 10 | 250 |
| Toyota Etios | ₹ 11 | 250 |
| Chevrolet Tavera | ₹ 12 | 250 |
| Toyota Innova | ₹ 14 | 250 |
| Tempo Traveller (9 -12 Seater) | ₹ 16 | 350 |
| Tempo Traveller (13 – 14 Seater) | ₹ 17 | 350 |
| Mini Bus (18 – 20 Seater) | ₹ 28 | 400 |
| Bus (49 Seater) | ₹ 38 | 750 |
Driver Allowance / Bata listed is per day. Parking & Toll gate charges not included.
One Way / Drop Only Car Rental from Mysore to Wayanad
| Vehicle Option | Seating Capacity | One Way Fare |
| --- | --- | --- |
| Hatchback | Tata Indica | 4 + 1 | ₹ 3240 |
| Sedan | Swift Dzire, Etios | 4 + 1 | ₹ 3500 |
| SUV / Toyota Innova | 7 + 1 | ₹ 5700 |
Mysore to Wayanad
one way fare includes Driver Batta, Parking & Toll gate charges.
Quick Info
Mysore to Wayanad Traffic Information
The route from Mysore to Wayanad is via NH766. With a rental vehicle from Mysore Wheels, you can stop for a Jungle Safari at the Nagarhole National Park. Boating and other water sports are offered at Banasura Sagar Dam, which is about 27 kilometers from your destination.
The alternate route is via Mananthavadi Road and SH33. With a Mysore to Wayanad car rental, it will take around 3.5 hours to reach Wayanad via this route.
Sightseeing destinations in Wayanad
Nestled among the mountains of the Western Ghats, Wayanad is blessed with dense forest, tangled jungles and deep valleys. With a Mysore to Wayanad Car Rental, you can visit all the popular destinations in Wayanad and have a memorable holiday experience. Below are some of the must visit tourist attractions in Wayanad:
1. Wayanad Wildlife Reserve
The Wayanad Wildlife Reserve was set up in 1973 over an area of around 345 square kilometers. Today it ranks 8th on the list of the World's Biodiversity Hotspots. The natural site comprises the Deccan plateau, Nilgiri hills, and mountains of the Western Ghats. The diverse features are blanketed with lush forests, putting the reserve on the list of the most picturesque places.
2. Edakkal Caves
Situated 1200 meters above sea level, Edakkal Caves are two massive pre-historic caves in the Wayanad district. The caves are famous for their rock and wall carvings dating back to the Neolithic Era. With Mysore Wheels, you can visit these caves and learn about their great historical and archeological significance, as they are believed to be used during the last Stone Age.
3. Chembra Peak
The highest peak of the Wayanad Hill Range, the Chembra Peak offers astounding views of the district. Situated at an altitude of 2100 meters, the peak is ideal for trekking and can be reached with a Mysore to Wayanad car rental. It can be visited only after permission from the Meppady forest officers. The heart-shaped lake at the peak grabs the attention of visitors.
4. Kuruva Dweep
Spread over 950 acres, Kuruva Dweep is a little island in the middle of River Kabini. The island is accessible by boats and rafts, which can be booked through the Kerala Tourism Department. It is an eco-tourism destination where you can enjoy walking through the dense Jungles to explore the rare plants, insects, and birds. Kerala Forest Department ensures to maintain the natural charm of the place by adhering to strict guidelines. River Safari is an exciting activity to enjoy at Kuruva Dweep.
What to do in Wayanad
Wayanad is an attractive tourist destination in Kerala. There are several hidden gems in the region to explore for nature admirers, backpackers, adventure lovers, and wildlife enthusiasts. 
For a relaxing day amidst nature, you can visit the cascading waterfalls at Wayanad. Kanthanpara Waterfalls, Meenmutty Falls, Soochipara Falls, Chethalayam Waterfalls, and Palchuram Waterfalls are gems you must explore with family and friends. With a private vehicle from Mysore Wheels, you can easily reach these waterfalls and enjoy a picnic and indulge in adventure activities like trekking, rock climbing, rappelling, and swimming.
Wayanad Wildlife Sanctuary and Pakshipathalam Bird Sanctuary are the best places in Wayanad to experience the wild up close. Lakkidi Viewpoint, Chembra Peak, and Neelimala Viewpoint are the main vantage points of Wayanad. These offer a splendid view of the surroundings covered in natural vegetation. The mesmerizing view is accompanied by the chirping of birds, gushing of water, and soothing noises of the wild.
Adventure junkies can pick from adrenaline-pumping activities like hiking along the nature trails, camping in the wild and caves, biking around the city, ziplining amidst forests, boating in the Pookode Lake, and many more.
Thirunelli Temple, Valliyoorkavu Bhagavathi Temple, Puliyarmala Jain Temple, Thrissilery Shiva Temple, Koottamunu Glass Temple, and Seetha Devi Temple are the main temples of Wayanad, where you can seek blessings. Other pilgrimages include the Varambetta Mosque, which is one of the oldest monuments of the district, and the Pallikkunnu Church, a Latin-Catholic Church.
Book a Mysore to Wayanad car rental and visit the vibrant markets of Wayanad that offer the best authentic Spices and pure Honey across the country. You can buy the most sought-after Wayanad Balck Pepper or even pick up traditional artifacts and handloom products prepared by the tribals of the area. Santhi Pappadam and Easwaran Nanmboodiri are the main places to pick up local products. To relax after a tiring day of shopping, you can enjoy a relaxing Kerala Ayurvedic body massage.
A hearty meal with a view of the misty mountains is a treat for all your senses. Fish Moilee, Nadan Beef Fry, Appam with Chicken Stew, Karimeen Pollichathu, Thalassery Biryani, Malabar Duck Roast, and Payasam are some must-try local dishes of Wayanad.
About Mysore
Mysore is a city renowned for its architecture, art, and heritage. Once a kingdom of the Wodeyar dynasty, the city has retained its elegance and colonial charm. The marvelous architecture and pleasant atmosphere of Mysore make it the most popular tourist destination in South India.
The royal 'City of Palaces' takes you back in time with its charm and magnificence. You can buy imperial artifacts and souvenirs like sandalwood products, perfumes, and incense sticks when traveling to Mysore. Mysore paintings and Mysore Pak sweets are famous across the country. Ashtanga yoga is another popular activity for tourists in Mysore.
Mysore to Wayanad road trip offered by Mysore Wheels will take you from a sophisticated city embellished with art and heritage to the ravishing wild revealing the best of nature.
---
Mysore Wheels makes car rental in Mysore easy with affordable rates and premium vehicles. Our large selection of luxury and economy models can accommodate your budget and plans. From compact cars and SUVs to Sedans and Mini Bus we have the right rent a car for your mobility needs.
Mysore Car Rentals
Rating
Brand Name
Route
Mysore to Wayanad Car Rental