Situated on the verdant banks of the Noyyal River, Coimbatore is the second-largest city in Tamil Nadu. Coimbatore, also known as Kovai, is a booming hub for textile, education, and healthcare centers. The natural beauty of this city attracts tourists from all over the world. If visiting from Mysore, book a Mysore to Coimbatore Car Rental and explore the several sightseeing spots the place offers.
There are several places to visit in Coimbatore and a fresh atmosphere to offer a refreshing experience away from the cacophony of city life. The Adiyogi Shiva Statue, Marudhamalai Hill Temple, Monkey Falls, and Kodiveri Dam are some prominent tourist attractions of Coimbatore which make it the tourism hotspot of South India.
The distance between Mysore to Coimbatore is around 197 kilometers and can be covered in approximately 5.5 hours by road. You can experience the natural grandeur of the place along the route as the chauffeur from Mysore Wheels drives you along hills cloaked in greenery and gushing waterfalls.
---
With Mysore Wheels, you can count on getting a first class driving experience at an economy price. One of the best car rental companies in Mysore, we offer a comprehensive fleet of vehicles that can cater to a wide range of mobility needs as given below:
Your Car Rental Options from Mysore to Coimbatore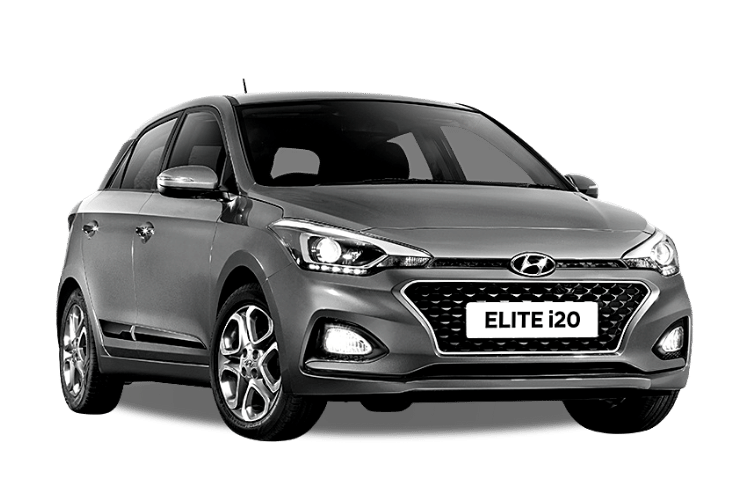 HatchBack
A hatchback from Mysore Wheels offers economical transport. It is the best option for making short trips when you don't have too many passengers or luggage. Also, it can easily fit into narrow lanes. A hatchback is the cheapest option when travelling with a small family.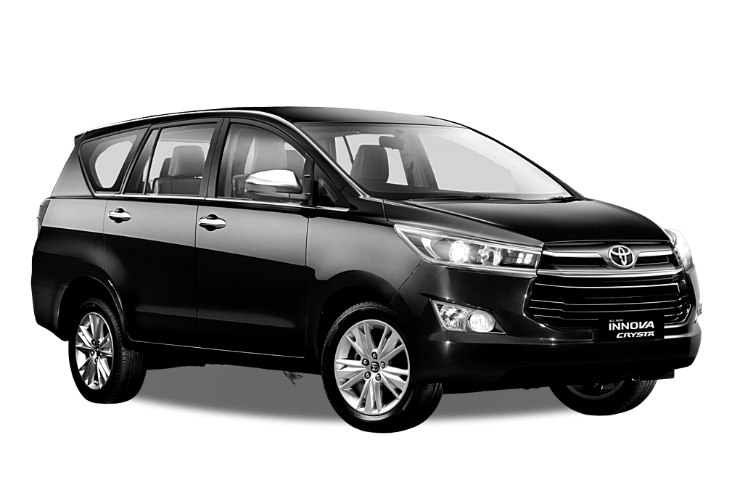 Toyota Innova
Hiring a Toyota Innova from Mysore Wheels can give you all the comforts and space you need to fully enjoy your Coimbatore trip from Mysore. Whether traveling to your destination for a business trip or a family vacation, renting an Innova can be the best solution for moving about in ease.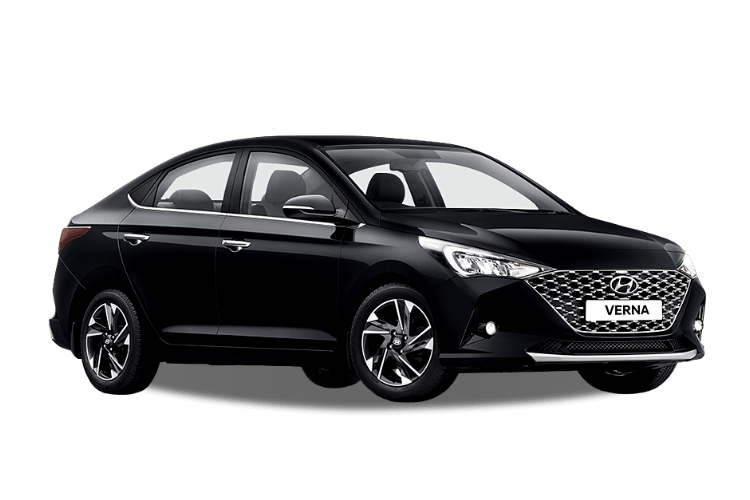 Sedan
When you rent a Sedan from Mysore to Coimbatore, you and your passengers will be able to travel in comfort. In a sedan, you have more seating and luggage space than in a hatchback, and they are a more economical choice than larger vehicles such as SUVs.
---
SUV
Rent an SUV from Mysore to Coimbatore car rental service when travelling with your family with ample luggage. An SUV rental provides a spacious and comfortable vehicle to tour in. Along with luxurious interiors, an SUV comes with excellent safety features for a smooth and robust drive.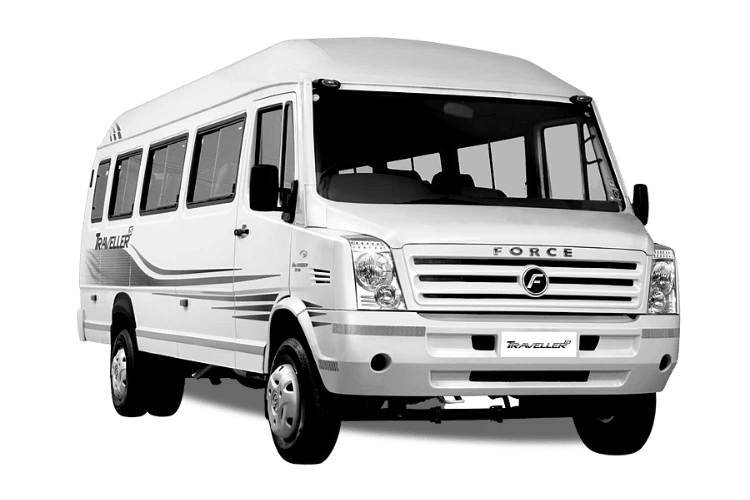 Tempo Traveller
Easily carry a large group or family and all the luggage and equipment you need to bring with a Tempo Traveller from Mysore Wheels. With a generous amount of leg and luggage room offered by a Tempo Traveller, touring Coimbatore with your group will be much more fun and relaxing.
Mini Bus
Book a minibus from Mysore to Coimbatore car rental service for a family vacation or school trip. A minibus from Mysore Wheels can save you money, time and efforts. With a Mini Bus, all the passengers will have more leg room and enough space for carrying all their luggage in one big vehicle designed for large parties.
What to expect with Mysore Wheels
Pickup from any location in Mysore
No hidden fees in your Mysore to Coimbatore car rental fare
Affordable prices along with break up of charges in detail
Any additional charges and night charges applicable will be mentioned in the itinerary
Vehicles in top condition
Friendly and Reliable customer service
Well trained and well mannered drivers
Flexibility in operating hours
Why book with Us?
Choose from our wide fleet of vehicle options in Mysore
Online booking option available
No cancellation fee upto 48 hrs
Easy to book Mysore to Coimbatore Car Rental service
Round the clock customer support
Price / Tariff / Packages
One Day Mysore to Coimbatore Car Rental Package
| Vehicle Option | Duration | Kms Included | Package Cost |
| --- | --- | --- | --- |
| Tata Indica | 1 Day | 450 km | ₹ 4650 |
| Swift Dzire | 1 Day | 450 km | ₹ 5100 |
| Toyota Etios | 1 Day | 450 km | ₹ 5550 |
| Chevrolet Tavera | 1 Day | 450 km | ₹ 6000 |
| Toyota Innova | 1 Day | 450 km | ₹ 6900 |
| Tempo Traveller (9 -12 Seater) | 1 Day | 450 km | ₹ 7800 |
| Tempo Traveller (13 – 14 Seater) | 1 Day | 450 km | ₹ 8250 |
| Mini Bus (18 – 20 Seater) | 1 Day | 450 km | ₹ 13600 |
| Bus (49 Seater) | 1 Day | 450 km | ₹ 18100 |
Mysore to Coimbatore
one day car rental package cost includes Driver Batta, Parking & Toll gate charges.
Multi Day Mysore to Coimbatore Car Rental Tariff
| Vehicle Option | Price / Km | Driver Bata |
| --- | --- | --- |
| Tata Indica | ₹ 9 | 250 |
| Swift Dzire | ₹ 10 | 250 |
| Toyota Etios | ₹ 11 | 250 |
| Chevrolet Tavera | ₹ 12 | 250 |
| Toyota Innova | ₹ 14 | 250 |
| Tempo Traveller (9 -12 Seater) | ₹ 16 | 350 |
| Tempo Traveller (13 – 14 Seater) | ₹ 17 | 350 |
| Mini Bus (18 – 20 Seater) | ₹ 28 | 400 |
| Bus (49 Seater) | ₹ 38 | 750 |
Driver Allowance / Bata listed is per day. Parking & Toll gate charges not included.
One Way / Drop Only Car Rental from Mysore to Coimbatore
| Vehicle Option | Seating Capacity | One Way Fare |
| --- | --- | --- |
| Hatchback | Tata Indica | 4 + 1 | ₹ 3300 |
| Sedan | Swift Dzire, Etios | 4 + 1 | ₹ 3550 |
| SUV / Toyota Innova | 7 + 1 | ₹ 4750 |
Mysore to Coimbatore
one way fare includes Driver Batta, Parking & Toll gate charges.
Quick Info
Mysore to Coimbatore Traffic Information
The shortest route from Mysore to Coimbatore is via NH150A and NH948. The route is pretty as you drive along the Ghats. It has 27 hairpin bends, but the roads are quite broad. The route is safe for driving if you have some idea of driving on roads in hilly terrain. However, with an experienced chauffeur from Mysore Wheels you need not worry about your journey.
The alternate route is via Mysore-Ooty Road and NH181. It is a 6-hour drive and with a Mysore to Coimbatore car rental, you can stopover at the Bandipur Tiger Reserve for a Jungle Safari or spend a day at the beautiful hill station of Ooty before heading to Coimbatore.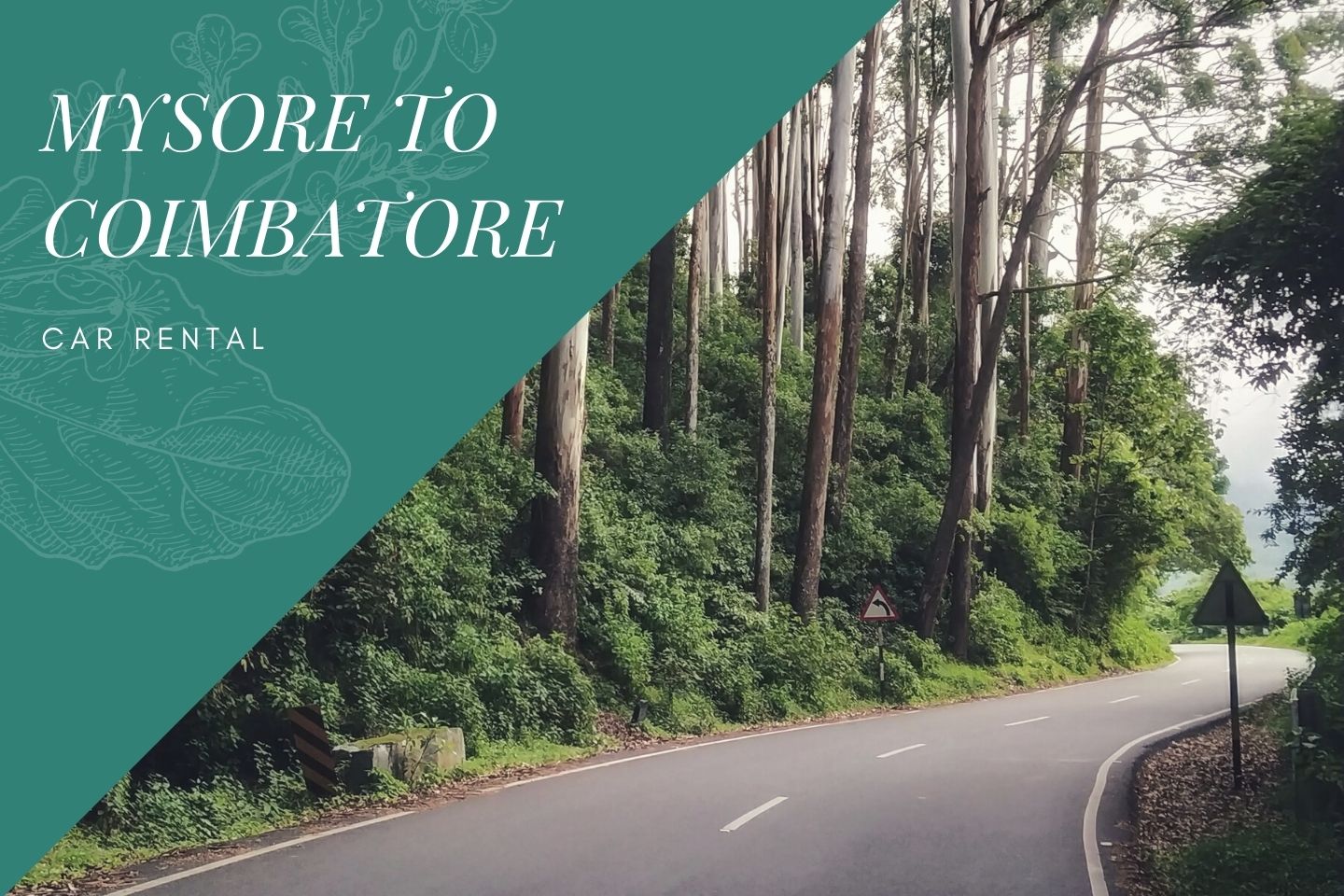 Sightseeing destinations in Coimbatore
1. Vydehi Waterfalls
Situated 35 kilometers from the city, Vydehi Waterfalls is a popular tourist spot near Coimbatore. Locally referred to as Vaideki Falls, it is a hidden gem in the forests of Narasipuram. The scenic beauty of the waterfall attracts tourists, but access to the area is allowed only through the permission of the Forest Department.
2. Adiyogi Shiva Statue
Located in the Isha Yoga Complex, Adiyogi Shiva Statue is registered in The Guinness World Book of Records as the "world's largest bust sculpture". The 112 feet high statue of Lord Shiva was built to promote yoga. Lord Shiva in the form of Adiyogi is known to be the creator of yoga. The grandeur of the statue against the lush backdrop of the Velliangiri Mountains makes it a must-visit place in Coimbatore.
3. Kovai Kondattam Amusement Park
Kovai Kondattam is an eco-friendly theme park and is ideal for spending a fun-filled day with family and kids in Coimbatore. The park houses numerous water and dry rides to offer an enthralling experience. It is a popular picnic spot in the city where you can enjoy activities like Aqua dance, Wave pool, Family Train, Dashing Cars, and Rock Climbing.
What to do in Coimbatore
Coimbatore is worth visiting for tourists to enjoy an ample range of activities and abundant natural attractions. The city is famous for its ancient temples like Sree Ayyappan Temple, Velliangiri Hill Temple, Perur Pateeswarar Temple, and Eachanari Vinayagar Temple.
You can visit a wide variety of sightseeing places such as Siruvani Dam, Nilgiri Biosphere Nature Park, and GeeDee Car Museum. It is a destination packed with adventure activities like trekking, camping, and hiking. Dhoni Hills, Perumal Peak, VellariMala, and Thalaiyar Falls trek are the best places for exploring nature.
The city offers a wide variety of stay options, from resorts and homestays amidst nature sites to adventurous night camps in the forests. The local markets are full of small shops selling authentic silk sarees, cotton fabrics, and spices. Coimbatore is the best place to try authentic Tamil delicacies like Dosa, Idli, Upma, Vada, Sambhar, and Coconut Chutney. Most restaurants serve a wide variety of dishes from various Western cuisines as well.
The tranquil atmosphere of the city makes it a perfect place for meditation. Visiting the Isha Yoga Centre set at the foothills of the Velliangiri ranges is one of the best things to do in Coimbatore. You can learn yoga from trained professionals as you soothe your mind and body amidst the tranquil surroundings of the Centre.
About Mysore
Mysore, also known as Mysuru, is a prominent city in South-Central Karnataka. Positioned at the Northwest of Chamundi hill, it is nestled between the Kaveri and Kabini rivers. Besides being the most sought-after tourist place with many sightseeing places to visit in Mysore, it has also been recognized as the second cleanest city in India.
Situated on the Deccan plateau at an altitude of 2525 feet, Mysore offers awe-inspiring views of nature. It is a city full of dazzling waterfalls, rambling gardens, lush green sandalwood forests, glistening lakes alongside the magnificent Mysore Palace and other royal sites.
A road trip from Mysore to Coimbatore offered by Mysore Wheels is a journey from a bustling city to a peaceful one. It allows you to rejuvenate as you spend time surrounded by scenic beauty throughout your trip.
---
Visiting the beautiful city of Coimbatore from Mysore can be much more enjoyable when you have the freedom of a rental car from Mysore Wheels. No matter what your budget and specifications are, we have something in our diverse fleet that will fit all your needs. Book a Mysore to Coimbatore car rental and you will be able to safely and comfortably explore the mesmerizing city of Coimbatore.
Mysore Car Rentals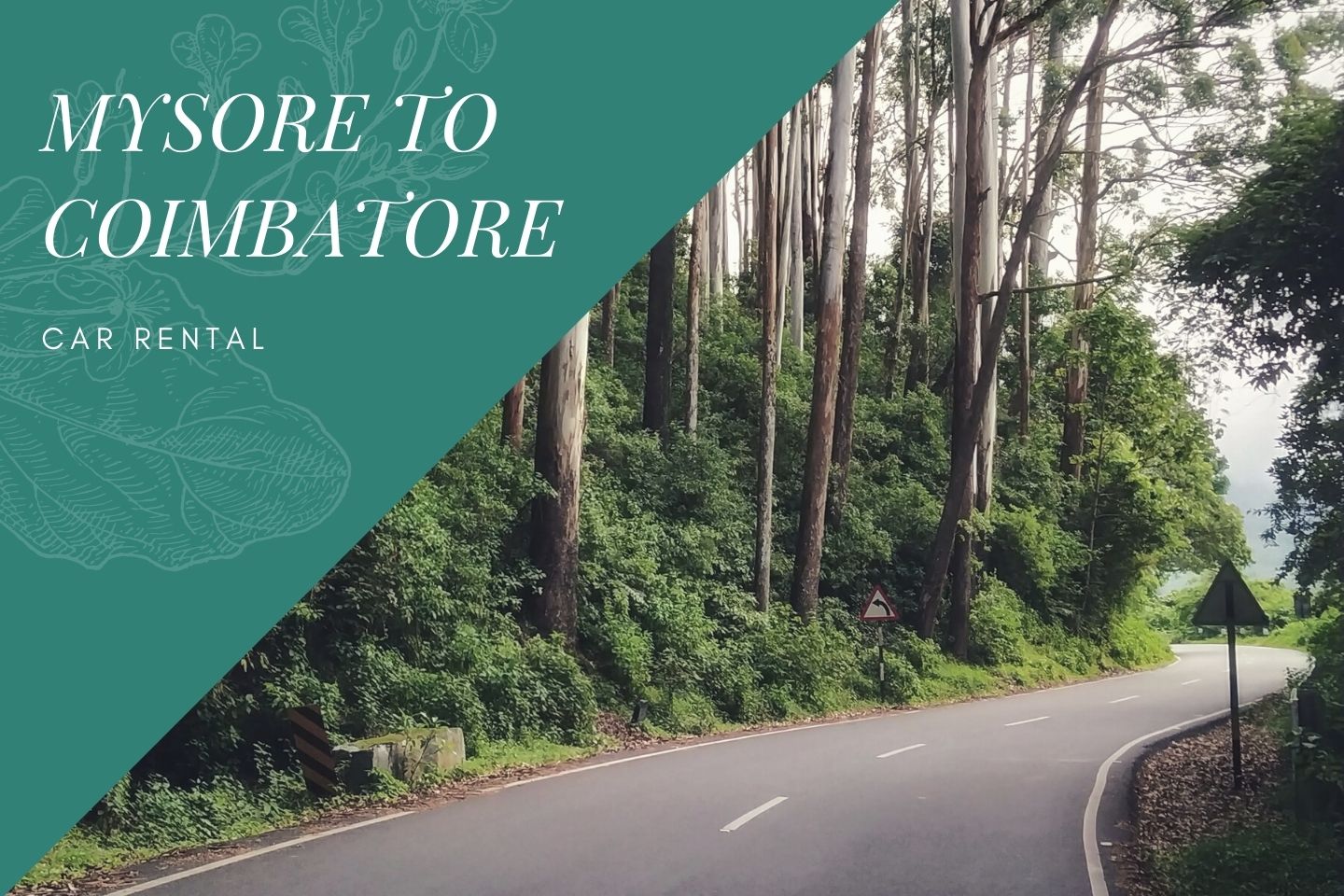 Rating
Brand Name
Route
Mysore to Coimbatore Car Rental