Mudumalai is the most scenic village in South India. Situated on the border of the states of Karnataka and Kerala, it is well connected with most cities in both of them. Mudumalai is nestled amidst the majestic Nilgiri Ranges and has been bestowed with ethereal natural beauty. Those travelling to Mudumalai from Mysore, can book a Mysore to Mudumalai Car Rental and enjoy the scenic beauty of this village.
The forest land is home to a wide variety of flora and fauna, which has been preserved in its aboriginal form at the Mudumalai Tiger Reserve Centre. The area has the privilege of being the first national park of South India, recognized as a World Heritage site by UNESCO in 1940. Hiking, trekking, night safari, and camping in Mudumalai allow you to connect with nature in its raw form.
You can enjoy a thrilling Jungle Safari to the nearby Bandipur National Park or spend time frolicking with elephants at the Theppakadu Elephant Camp. Nagarhole National park, Wayanad Wildlife Sanctuary, Mukurthi National Park, and the Silent Valley National park are the surrounding wildlife corridors you can easily explore when in Mudumalai.
The Moyar River facilitates sightseeing and wildlife photography in the region. Camping amidst the dense tropical forests allows travelers to experience living in harmony with nature while preserving it. The controlled movement of vehicles and the conservation methods practiced by the authorities make Mudumalai Tiger Reserve a prominent eco-tourism hub of South India.
The distance between Mysore and Mudumalai is 87 kilometers. It can be covered in just 2 hours by road. The route is very charming as you drive along with forests and rivers. The therapeutic view is perfect for a road trip offered by Mysore Wheels from Mysore to Mudumalai as it takes you away from the bustle of the city into the tranquility of nature.
---
With Mysore Wheels, you can book your desired car rental quickly and easily. One of the best car rental companies in Mysore, we have a diverse fleet of premium vehicles to make your experience memorable. Choose from our comprehensive list of vehicle types as given below:
Your Car Rental Options from Mysore to Mudumalai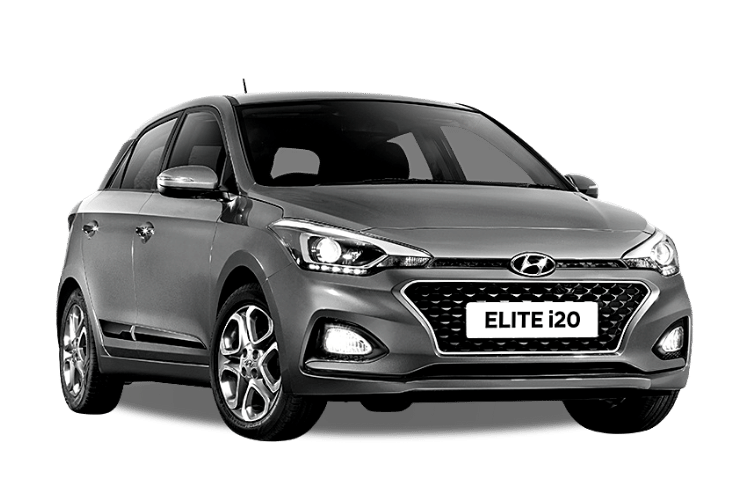 HatchBack
Book a hatchback from Mysore Wheels if you are travelling with a small family. The Mysore to Mudumalai trip is a short trip that can be easily covered by an economy vehicle and a small car can also easily fit into parking spaces. Moreover, you can save big on fuel with a small car.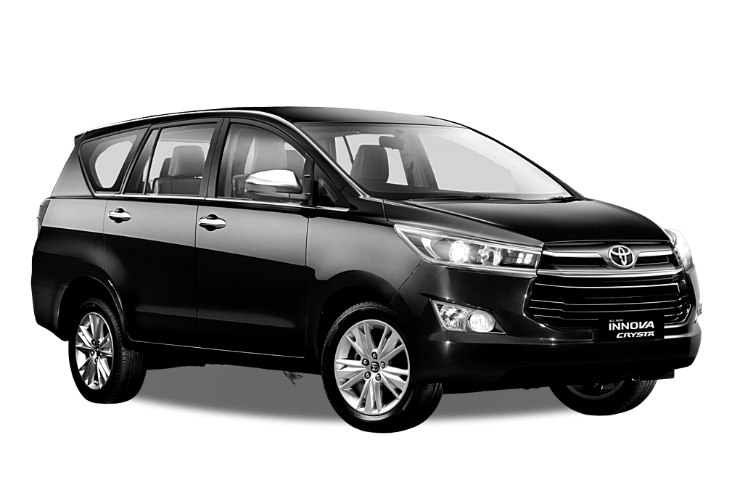 Toyota Innova
Hire a Toyota Innova from Mysore Wheels to explore the scenic village of Mudumalai with your large group of friends or family members. You will have more space and features in an Innova for a relaxed trip with your gang of friends and you can carry all your essentials as well.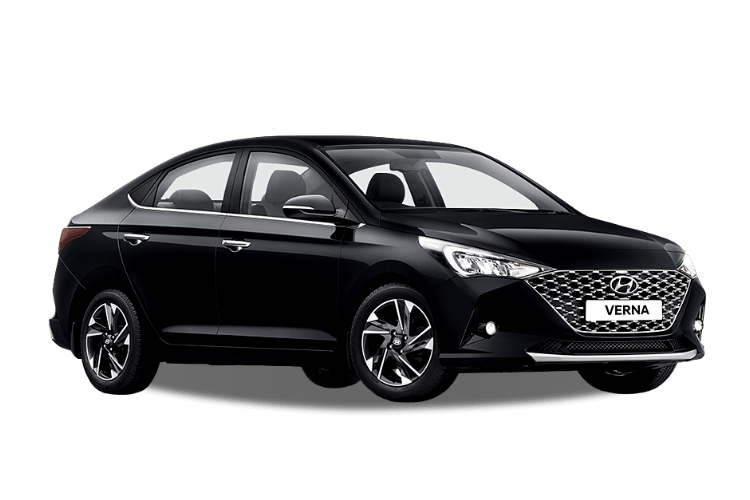 Sedan
Select from a wide range of sedan types in our fleet to suit your needs. Sedans are great if you have more luggage and wish to travel comfortably without paying too much. Rent a sedan from Mysore to Mudumalai car rental service and have a fun filled trip to this amazing wildlife destination.
---
SUV
Experience all the thrills of riding in an SUV in pure style and flair by booking a SUV rental from Mysore to Mudumalai rent a car service. With plenty of top quality SUV rental cars to choose from, Mysore Wheels is your one stop destination for a safe, fun-filled vacation or road trip.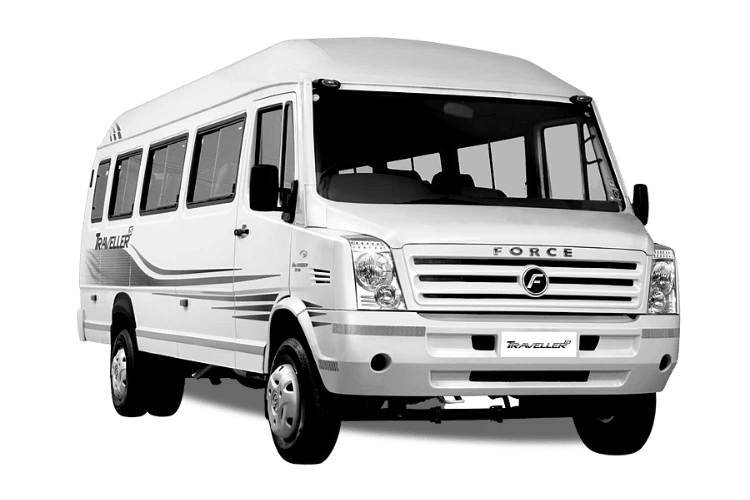 Tempo Traveller
Ensure you have all the leg and luggage room you need and rent a Tempo Traveller from Mysore Wheels. Travel at your own pace and have a fun filled family vacation or group outing without worrying about seating arrangements and coordination among the travellers.
Mini Bus
Rent a minibus from Mysore to Mudumalai car rental service and save money, time and energy by including everyone in a single vehicle. Booking a Minibus for your Mudumalai trip will make sure all your friends and family members will be travelling together in one big vehicle.
What to expect with Mysore Wheels
Pickup from any location in Mysore
No hidden fees in your Mysore to Mudumalai car rental fare
Affordable prices along with break up of charges in detail
Any additional charges and night charges applicable will be mentioned in the itinerary
Vehicles in top condition
Friendly and Reliable customer service
Well trained and well mannered drivers
Flexibility in operating hours
Why book with Us?
Choose from our wide fleet of vehicle options in Mysore
Online booking option available
No cancellation fee upto 48 hrs
Easy to book Mysore to Mudumalai Car Rental service
Round the clock customer support
Price / Tariff / Packages
One Day Mysore to Mudumalai Car Rental Package
| Vehicle Option | Duration | Package Cost |
| --- | --- | --- |
| Tata Indica | 1 Day | ₹ 2800 |
| Swift Dzire | 1 Day | ₹ 3050 |
| Toyota Etios | 1 Day | ₹ 3150 |
| Chevrolet Tavera | 1 Day | ₹ 3500 |
| Toyota Innova | 1 Day | ₹ 3750 |
| Tempo Traveller (9 -12 Seater) | 1 Day | ₹ 5100 |
| Tempo Traveller (13 – 14 Seater) | 1 Day | ₹ 5600 |
| Mini Bus (18 – 20 Seater) | 1 Day | ₹ 8900 |
| Bus (49 Seater) | 1 Day | ₹ 12000 |
Mysore to Mudumalai
one day car rental package cost includes Driver Batta, Parking & Toll gate charges.
Multi Day Mysore to Mudumalai Car Rental Tariff
| Vehicle Option | Price / Km | Min Km / Day | Driver Bata |
| --- | --- | --- | --- |
| Tata Indica | ₹ 9 | 250 | 250 |
| Swift Dzire | ₹ 10 | 250 | 250 |
| Toyota Etios | ₹ 11 | 250 | 250 |
| Chevrolet Tavera | ₹ 12 | 250 | 250 |
| Toyota Innova | ₹ 14 | 250 | 250 |
| Tempo Traveller (9 -12 Seater) | ₹ 16 | 300 | 350 |
| Tempo Traveller (13 – 14 Seater) | ₹ 17 | 300 | 350 |
| Mini Bus (18 – 20 Seater) | ₹ 28 | 300 | 400 |
| Bus (49 Seater) | ₹ 38 | 300 | 750 |
Driver Allowance / Bata listed is per day. Parking & Toll gate charges not included.
One Way / Drop Only Car Rental from Mysore to Mudumalai
| Vehicle Option | Seating Capacity | One Way Fare |
| --- | --- | --- |
| Hatchback | Tata Indica | 4 + 1 | ₹ 1950 |
| Sedan | Swift Dzire, Etios | 4 + 1 | ₹ 2150 |
| SUV / Toyota Innova | 7 + 1 | ₹ 2700 |
Mysore to Mudumalai
one way fare includes Driver Batta, Parking & Toll gate charges.
Quick Info
Mysore to Mudumalai Traffic Information
The only route from Mysore to Mudumalai is via NH766 and NH 181. The road has sharp hairpin bends and steep climbs of the Western Ghats. Our well experienced drivers from Mysore Wheels will offer a comfortable ride along such routes.
The road passes through Gundlupet and Masinagudi and with a Mysore to Mudumalai car rental you can plan a stopover in case you want to explore these places. Traffic on this route is prohibited from 10.00 PM to 6.00 AM for the safety of wild animals, so plan your trip accordingly.
Sightseeing destinations in Mudumalai
1. Masinagudi
Masinagudi is one of the prominent five ranges of Mudumalai National Park. The region is a biodiversity hotspot popular for wildlife spotting and birdwatching. A tour of elephant camps is among the interesting activities to try in Masinagudi.
Opt for the exciting Night Safari into the wilderness of Masinagudi to quench your thirst for adventure. You can spot nocturnal animals and even may be lucky enough to witness the ferocious predators hunting at night.
2. Bandipur Tiger Reserve and National Park
Formed in 1931 by the Maharaja of Mysore, Bandipur Sanctuary was once the hunting grounds of the royalty. The area of this natural reserve was expanded by including the nearby Venugopala Wildlife Park in 1941. It was later enlarged in 1985 to become the Bandipur National Park as we see it today.
Spread over 874 square kilometers, these dense forests were declared a Tiger Reserve in 1973. Bandipur Tiger Reserve is one the most popular Tiger Reserves in India. Being an important part of the Nilgiri Biosphere Reserve, the national park has been a promoter of eco-tourism for the last three decades. It is the best place to engage with the wild in its raw state.
3. Gopalswami Hills
Locally known as Himavad Gopalaswamy Betta, Gopalswami Hills is a misty paradise located in the Chamarajanagar district. The dense fog that covers these hills around the year adds to the scenic beauty of this hill. Visitors of the Bandipur National Park often witness herds of elephants grazing atop the lofty hill. You can enjoy an elephant ride in this area.
Another major attraction is the Gopalswami Temple dedicated to Lord Venugopala Swamy is situated on the hilltop. Situated at the height of 1450 meters above sea level, the temple offers astounding panoramic views of the lush surroundings. Nature lovers visit the hill to watch the picturesque sunrises and sunsets.
4. Needle Rock View Point
Located in Gudalur, Needle Rock View Point is a prominent vantage point in Mudumalai. An adventurous trek through the forest leads you to this viewpoint amidst the clouds. There is a minimal entry fee of INR 10 to experience the magnificent view offered by the Needle Rock View Point.
5. Moyar River Gorge
The Moyar River (also known as Mayar River) is a tributary of the Bhavani River and starts from a small village called Moyar (also called Mayar). It has carved a breathtakingly beautiful gorge, also known as the Moyar Canyon. The gorge is 20 kilometers long, and the river flows into a roaring waterfall at Theppakadu. You can trek up to the high point at Santheboli for uninterrupted views of the canyon.
What to do in Mudumalai
Nilgiri Hills houses the beautiful village of Mudumalai. Though unexplored due to controlled access only through permission from the authorities, it is a haven for nature lovers and wildlife photographers. A Jeep Safari is the best way to explore wildlife in the deep forests of Mudumalai.
For a more adventurous experience, you can book a stay in the forest camps and eco-tourism resorts amidst the wild. The night safari in Masinagudi Reserve is the most thrilling activity to try in Mudumalai. Other fun activities at Mudumalai include feeding elephants at the camp, capturing pictures of animals at waterholes, and a boat ride on the Moyar River to explore the forests.
There are a variety of Stay options around the village. You choose to stay at quaint farmhouses, fun tree houses, lofty jungle resorts, leisurely homestays, or luxurious spa resorts according to your budget and preference.
Shopping options in Mudumalai are limited but you can buy forest honey, and handmade furniture prepared with lantana wood by the local tribal communities residing in the jungle. Traditional South Indian food is widely available in the region.
The most popular food joint is the Banyan Restaurant, run by a tribal lady. Sourcing fresh local ingredients from the nearby farms, this restaurant serves delicacies on a platter comprising Rice, Sambar, Tomato Rasam, Buttermilk, Kootu, Cowpeas Sundal, and Appalam.
About Mysore
Mysore is an elegant South Indian city popular for its rich traditions and cultural values. Being Karnataka's cultural capital, it lures tourists throughout the year. There are several places to visit in Mysore for every kind of traveller.
The city offers a collection of unique experiences such as the royal Mysore Palace, authentic Mysore Silk, traditional Ashtanga Yoga, fragrant sandalwood incense sticks, delectable Mysore Dosa, and the famous sweet Mysore Pak. Winter is the best season to explore these specialties of Mysore. The weather is pleasant from November to March and the fresh fragrance of Jasmine flowers fills the city to enhance its charm.
Mysore to Mudumalai road trip offered by Mysore Wheels is a journey from a bustling city to the uncharted wild. It allows you to experience life in its purest form in the lap of nature.
---
Book a Mysore to Mudumalai car rental and explore the wildlife and natural beauty that the village of Mudumalai offers. Renting a car from Mysore Wheels gives you access to an extensive fleet of vehicles that include premium sedans, minivans, compact cars and SUVs; and makes your trip comfortable and memorable.
Mysore Car Rentals
Rating
Brand Name
Route
Mysore to Mudumalai Car Rental