Belur and Halebidu are twin cities on the banks of River Yagachi. Located in Hassan district of Karnataka, they house the most beautiful temples of the Hoysala dynasty. With a Mysore to Belur Halebidu Car Rental, you can visit these temples that are famous for their Dravidian style of architecture and meticulous carvings.
Renowned as the 'jewels of the Indian cultural heritage', these 16th-century temples are the most elaborate arrangement of Hindu temples. They are proposed to be listed among the UNESCO World Heritage Sites.
Halebidu was the capital of the mighty Hoysala empire and was later shifted to Belur. They built extremely ornate temples across the district with well-sculpted walls and ceilings along with carved pillars. Their architecture was an improved version of the Chalukyan style of construction.
The major tourist attractions in the twin cities are Belur Temple, Hoysaleswara Temple, Melukote Cheluvarayaswamy Temple, Shravanabelagola Bahubali Temple, Basadi Halli and Kedareshwara Temple. Most temples in the area are carved in soft stone known as Chlorite Schist, and even their ruins exude sheer elegance. Their architecture includes remarkable locking systems which held parts together using gridlocks, interlocks and the pin and socket system.
The distance between Mysore and Belur Halebidu is around 166 kilometres. You can drive from Mysore to Halebidu in 3 hours and Belur is just 16 kilometres from Halebidu. With Mysore Wheels, the drive will be an exciting journey from one spot of architectural excellence to the other.
---
Mysore Wheels offers premium car rental deals for your Belur Halebidu trip from Mysore. Expect friendly customer service, affordable rates and a diverse array of vehicles to choose from when you rent a car with one of the top car rental companies in Mysore. Book your luxury or economy rental car easily and enjoy your travel to the temple cities to the fullest with a hassle-free car rental experience! Choose the vehicle of your choice from the list given below:
Your Car Rental Options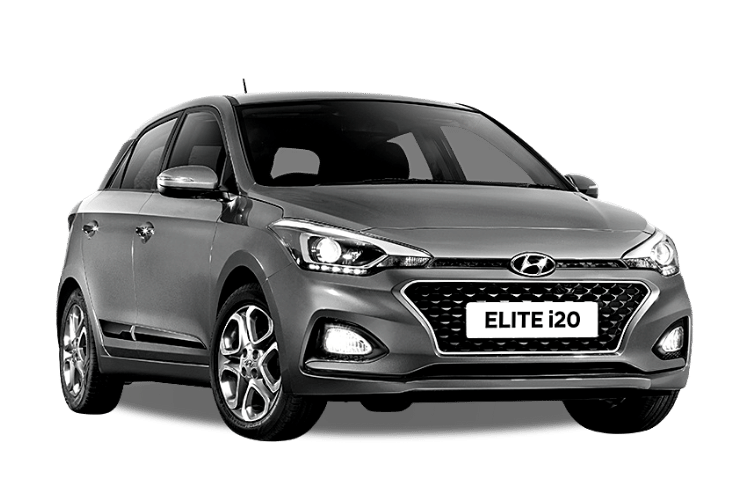 HatchBack
Ideal for individual trips, hatchback can help you save costs on your Belur Halebidu trip as it offers better fuel efficiency. Book a hatchback from Mysore Wheels and take advantage of the smaller body of a compact car to easily maneuver and park in urban areas.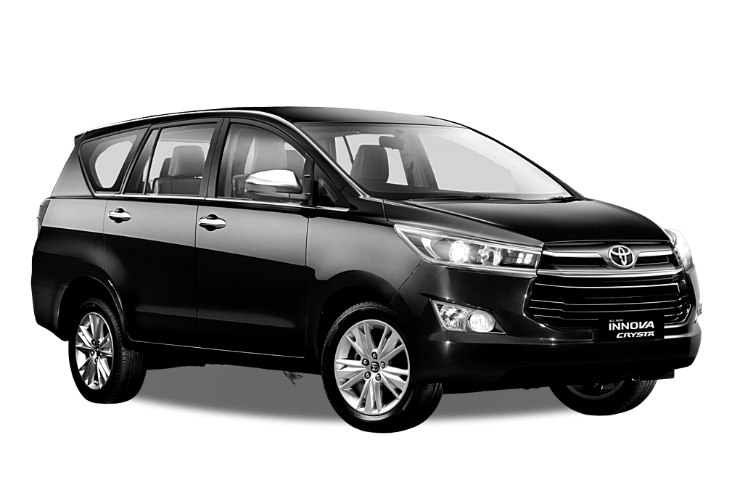 Toyota Innova
Travel with your friends, family or colleagues in style and comfort by renting a Toyota Innova from Mysore Wheels. With slick interiors, and ample boot space for your baggage, Innova is your go to vehicle when traveling with your group of friends. The roomy vehicle can accommodate all your passengers with ease.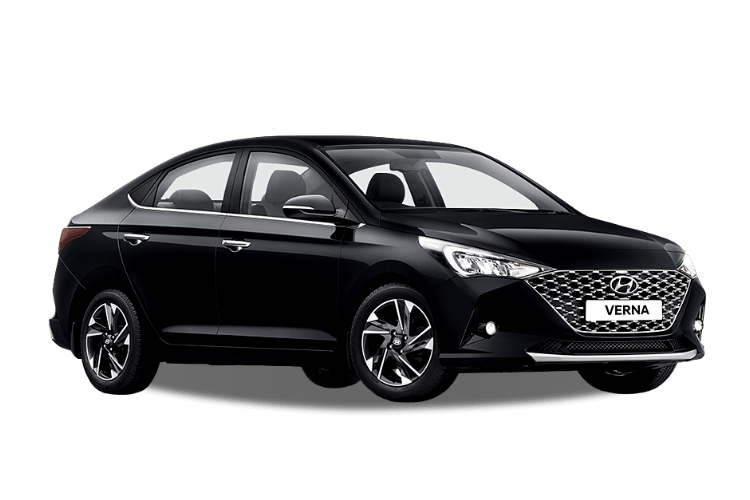 Sedan
Select from a wide range of sedan vehicles from Mysore to Belur Halebidu car rental service to suit your needs. When you rent a sedan, you and your passengers will be able to travel in comfort as it offers more seating and trunk space than in smaller cars.
---
SUV
Hire an SUV from Mysore to Belur Halebidu rent a car service for an unforgettable rental experience in the enchanting cities. Renting an SUV provides you with a versatile and robust vehicle that performs excellently in different driving conditions and on a variety of terrain. An SUV increases your experience manifold with its luxurious interiors.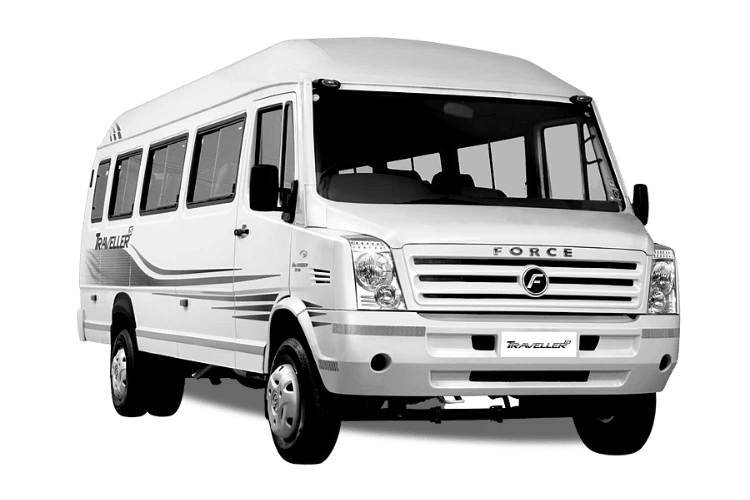 Tempo Traveller
Ideal for family picnics, team outings, or for group travel, a Tempo Traveller from Mysore Wheels comes with spacious interiors, extra legroom and an unmatched variety. Explore the twin cities of Belur and Halebidu with your group without compromising on comfort and affordability.
Mini Bus
Rent a minibus from Mysore to Belur Halebidu car rental service for a premium rental experience at affordable rates. With versatile and spacious seating arrangements your passengers can stretch out and enjoy the elevated view. With its comfortable seats and plenty of space for your luggage, your trip will be a relaxing experience.
What to expect with Mysore Wheels
Pickup from any location in Mysore
No hidden fees in your Mysore to Belur Halebidu car rental fare
Affordable prices along with break up of charges in detail
Any additional charges and night charges applicable will be mentioned in the itinerary
Vehicles in top condition
Friendly and Reliable customer service
Well trained and well mannered drivers
Flexibility in operating hours
Why book with Us?
Choose from our wide fleet of vehicle options in Mysore
Online booking option available
No cancellation fee upto 48 hrs
Easy to book Mysore to Belur Halebidu Car Rental service
Round the clock customer support
Price / Tariff / Packages
One Day Mysore to Belur – Halebidu Car Rental Package
| Vehicle Option | Duration | Kms Included | Package Cost |
| --- | --- | --- | --- |
| Tata Indica | 1 Day | 375 km | ₹ 3900 |
| Swift Dzire | 1 Day | 375 km | ₹ 4350 |
| Toyota Etios | 1 Day | 375 km | ₹ 4725 |
| Chevrolet Tavera | 1 Day | 375 km | ₹ 5100 |
| Toyota Innova | 1 Day | 375 km | ₹ 5850 |
| Tempo Traveller (9 -12 Seater) | 1 Day | 375 km | ₹ 6700 |
| Tempo Traveller (13 – 14 Seater) | 1 Day | 375 km | ₹ 7100 |
| Mini Bus (18 – 20 Seater) | 1 Day | 375 km | ₹ 11500 |
| Bus (49 Seater) | 1 Day | 375 km | ₹ 15250 |
Mysore to Belur-Halebidu
one day car rental package cost includes Driver Batta, Parking & Toll gate charges.
Multi Day Mysore to Belur – Halebidu Car Rental Tariff
| Vehicle Option | Price / Km | Driver Bata |
| --- | --- | --- |
| Tata Indica | ₹ 9 | 250 |
| Swift Dzire | ₹ 10 | 250 |
| Toyota Etios | ₹ 11 | 250 |
| Chevrolet Tavera | ₹ 12 | 250 |
| Toyota Innova | ₹ 14 | 250 |
| Tempo Traveller (9 -12 Seater) | ₹ 16 | 350 |
| Tempo Traveller (13 – 14 Seater) | ₹ 17 | 350 |
| Mini Bus (18 – 20 Seater) | ₹ 28 | 400 |
| Bus (49 Seater) | ₹ 38 | 750 |
Driver Allowance / Bata listed is per day. Parking & Toll gate charges not included.
One Way / Drop Only Car Rental from Mysore to Belur Halebidu
| Vehicle Option | Seating Capacity | One Way Fare |
| --- | --- | --- |
| Hatchback | Tata Indica | 4 + 1 | ₹ 3000 |
| Sedan | Swift Dzire, Etios | 4 + 1 | ₹ 3400 |
| SUV / Toyota Innova | 7 + 1 | ₹ 4450 |
Mysore to Belur – Halebidu one way fare includes Driver Batta, Parking & Toll gate charges.
Quick Info
Mysore to Belur Halebidu Traffic Information
The shortest route from Mysore to Halebidu is via State Highway 57. The road is great except a rough stretch at the outskirts of Hassan. It is a combination of four-lane and two-lane highways while the traffic is comfortable for easy driving. The drive from Halebidu is through a forest with ancient Banyan trees. Rent a car from Mysore Wheels and enjoy the drive through the scenic route.
The alternate route is via NH-150A and NH75. It takes around 3.5 hours to drive along the stretch of approximately 188 kilometres. With a Mysore to Belur Halebidu car rental, you can even stopover at Sri Dhandina Maramma Temple along this route.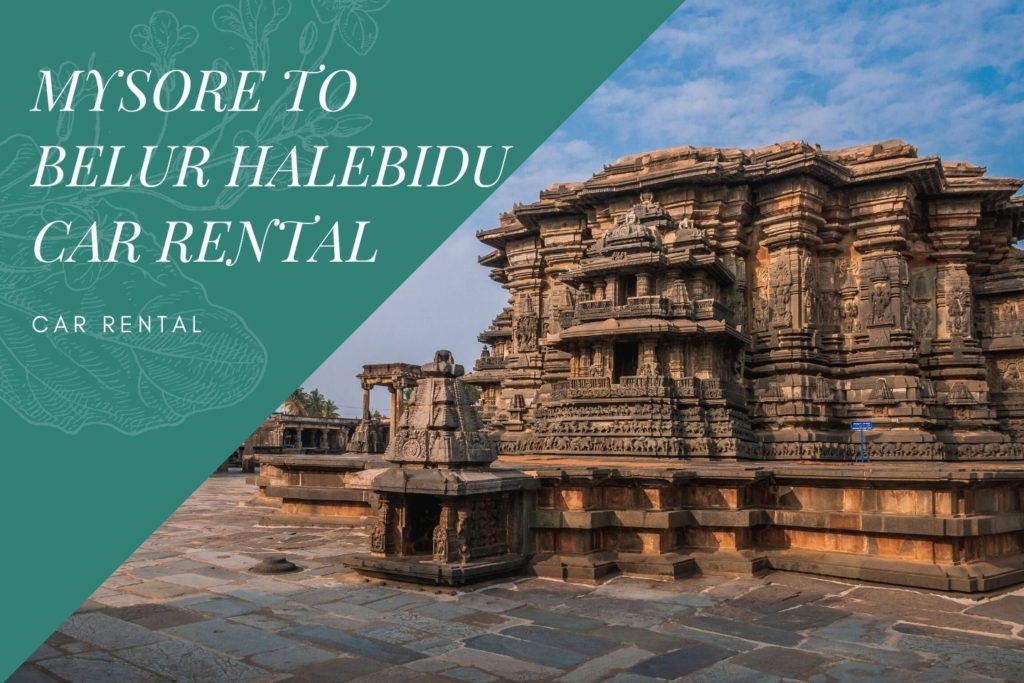 Sightseeing destinations in Belur – Halebidu
1. Chenna Kesava Temple
One of the most beautiful temples in India, Chenna Kesava Temple is the abode of Chenna Kesava or Beautiful Kesava. Commissioned by King Vishnuvardhana in 1117 CE, the temple is said to have been completed in around 103 years.
The complex has two entrances and its Mahadwara was burnt down during the reign of Mohammad bin Tughlak. Its Vimana was dismantled in 1879 to protect the sanctum sanctorum, yet what remains of the temple is awe-inspiring.
2. Hoysaleswara Temple
A revered Hindu temple, Hoysaleswara Temple is locally referred to as Halebid Temple. It is a 12th-century Dikutachala temple (a temple housing two shrines on one platform) built near the Dwarasamudra lake. Both shrines are dedicated to Lord Shiva, and one of them is known as Shantaleswara Temple.
A landmark monument of the Hoysala empire, the temple was built under the aegis of King Vishnuvardhana Hoysaleswara during 1121 CE-1160 CE. It was designed by the renowned Shilpkar Kedoraja. The walls of the temple are carved with elaborate designs depicting Gods revered by the clan and brave soldiers of the Hoysala army.
3. Kedareswara Temple
Built by Veer Ballala II, a Hoysala King and his queen Abhinava Ketala Devi, Kedareswara Temple was dedicated to Lord Shiva. It was commissioned around 1220 A.D. but the construction couldn't be completed. The temple houses a black stone Shivlinga of Krishnashila.
Ruins of the temple depict sequences from The Ramayana, The Mahabharata, and The Bhagavad Gita. The intricate carvings in soapstone add to the beauty of the temple.
4. Yagachi Dam
Yagachi Dam is a famous tourist spot in Belur. It was built in 2001 over the River Yagachi to supply water to the nearby towns. It is a picnic spot visited by locals and tourists alike. The scenic beauty of its surroundings invites you to spend a relaxing day with your family.
It is also popular among adventure enthusiasts, as they can indulge in exciting water sports and fun rides at the dam. You can select from the several options including a speedboat ride, jet ski, banana boat ride, kayaking, or bumper ride.
5. Archaeological Museum
Archaeological Museum, Halebid is an open-air museum. It was established in 1970. It houses over 1500 sculptures, images, exhibits, inscriptions belonging to the 12th to 13th century, recovered from nearby areas. Dancing Shiva, Nataraja, Veena Saraswati, Govardhanagiridhari Krishna, and a bronze statue of a Tirthankara are some of the most significant sculptures and exhibits here.
What to do in Belur – Halebidu
Belur Halebidu is considered the Benaras or Varanasi of South India. The beautiful towns are dedicated to Lord Shiva and dotted with multiple shrines devoted to him. Hire a car rental from Mysore Wheels and enjoy a trip to the twin cities at leisure.
The cities are ideal for a day trip with limited options for shopping and sightseeing. Most temples are ideal places to explore for history buffs and architecture lovers. You can however experience the rustic village life away from the bustle of the city.
You can buy Panchaloha (an alloy of gold, silver, zinc, copper and bronze) statues of gods and goddesses at the temples. Adventure seekers can have an enthralling experience at the Yagachi Dam as they try the wide variety of water sports offered at the spot.
Food in Hassan district is notably different from other nearby places. Vegetarian South-Indian and North Indian platters are commonly available in the area. You must also try Malnad specialities, like ragi balls with mutton or veg stews. Continental, Mughlai and Tandoori cuisines are also worth trying at some restaurants. Local specialities include Kesuvina Gantu (Colocasia Leaf Knot), Kaayi kadabu (Sweet Coconut Dumplings), and Halasinakai Chutney (Raw Jackfruit Condiment).
About Mysore
Mysore is the city of imperial art and culture of Wodeyar rulers. The charming city is embellished with magnificent architecture and is renowned as the 'City of Palaces'. A majestic landmark of the city, Mysore palace attracts tourists from across the globe. Along with this, there are plenty of other places to visit in Mysore for avid travellers. Mysore is also famous for authentic silk, sandalwood products and the traditional Ashtanga Yoga.
Mysore to Belur Halebidu road trip offered by Mysore Wheels is a journey from a city of regal architecture to a town with astounding ancient temple architecture.
---
Mysore Wheels offers premium car rental services at affordable prices in the beautiful city of Mysore. Renting a car from Mysore Wheels gives you access to an extensive fleet of vehicles that include premium sedans, minivans, compact cars and SUVs. Take advantage of our vast fleet and make your Belur Halebidu trip comfortable and memorable.
Mysore Car Rentals
Rating
Brand Name
Route
Mysore to Belur Halebidu Car Rental